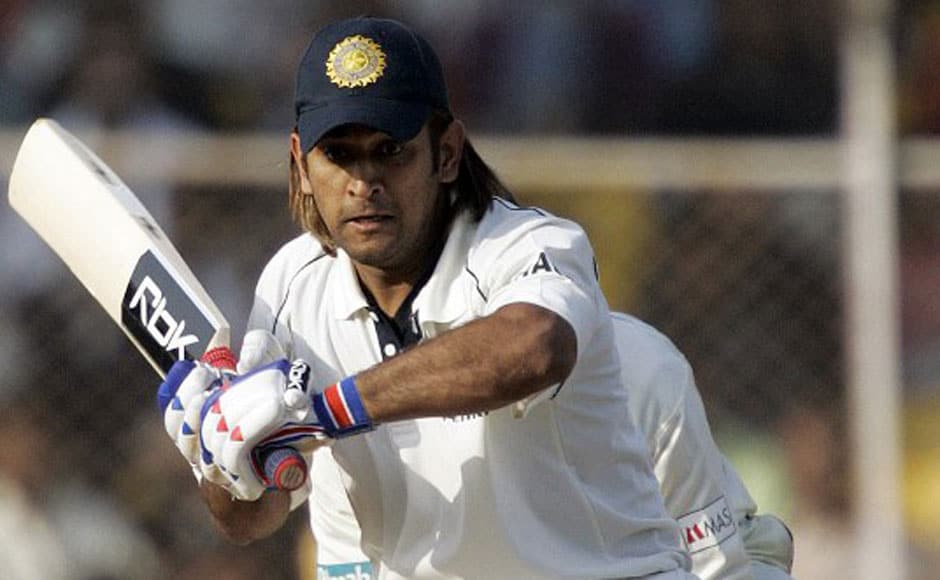 There was no hype created, there was no pre-determined announcement was made, no emotions were flowing and no 'special test series' was announced for this, yet the Indian Captain Mahendra Singh Dhoni's retirement from the test cricket has gave him plenty of respect without doubt. He is a practical man, as per the BCCI Secretary Sanjay, who was the first person to know about Dhoni's decision to quite the test cricket. As per Mr. Patel, just after the MCG test match was drawn, MS Dhoni called up and said that he wants to quit the test cricket. Upon asking whether he is injured or what?, Dhoni's next answer was in a very calm tone that, No I just want to quit the test cricket for good.
When Patel asked him to confirm it, Dhoni said that he would first like to share it with the 'boys' and then let the BCCI make an official announcement. The Chairman of selectors Sandeep Patil and interim BCCI Chairman Shivlal Yadav were also of the opinion that the BCCI must respect Dhoni's decision. Later BCCI issued an official email to all the major media houses about MS Dhoni's retirement from the test cricket. Let us have some of the major high points of MSD's test career.
Dhoni has captained India for 60 tests out of which 27 are wins and 18 are losses. There were 15 draws which makes him the most successful Indian test captain with 45% winning ratio, just putting Sourav Ganguly with 42.85% win ratio.
Dhoni has more impressive record at home with 21 wins out of 30 tests, 3 losses and 6 wins and with the win ratio of 70% defeating Mohammad Azharuddin with 65% winning percentage.
Dhoni also has the most runs as captain. 3454 runs (5 hundreds, 24 fifties, Avg: 40.63). Yesterday he just overshadowed Sunil Gavaskar who has scored 3449 runs as a captain of India.
Dhoni is has scored the highest individual test score as a wicket-keeper Captain. His 224 from 265 balls against Australia in 2013 is the best performance by any wicket-keeper batsman till date.
Dhoni has scored most number of dismissals by an Indian wicket-keeper as well. 256 catches and 38 stumpings, 294 dismissals in total.
Dhoni shares most number of dismissals in a test match with Nayan Mongia. He has scored 9 dismissals out of which 8 are catches and 1 stumping against Australia in 2014.