This is the team profile of the Olaympiacos FC which has been the champion team of the Superleague Greece not only this year but for 40 other time as well. Let us know more about the team in detail.
Olympiacos FC – The Champions Superleague Greece Team
Basic Details about Olympiacos FC
Full Name: Olympiacos Club of Fans of Piraeus
Nick Name(s) – Thrylos (The Legend), Erythrolefkoi (The Red Whites) and Kokkinoi (The Reds)
Founded on: 10th March, 1925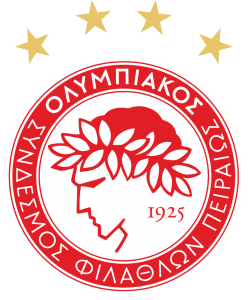 Home Ground: Karaiskakis Stadium, Piraeus, Greece.
Capacity: 32, 115 fans
Owner and Chairman of the Club: Evangelos Marinakis
Current Manager: Michel
Official Website: olympiacos.org
About Olympiacos FC
In the historical assembly of 10th March 1925 between the members of Piraikos Podosfairikos Omilos FC and the Piraeus Fans Club FC at the port of Piraeus the decision was taken to found Olympiacos FC. The two teams were dissolved and made it into one. Since then the Olympiacos FC has been one of the most respected football clubs in Greece. Not only because of its rich history, but also because of the success it has got in the Greek football. It has won 41 Superleague Greece titles till now along with 26 Greek Cups, 16 Doubles and 4 Greek Super Cups as well. All in all it has a tally of 71 national titles the most in the history of Greek professional football. This number is very significant because the other Greek football clubs combined win is 37 which are far less than what the Olympiacos FC has achieved single handedly.
Not only this the Olympiacos FC has also has the record of winning 7 consecutive championships between 1997 and 2003 as well and by doing this they have also broken their own record of 6 consecutive championships which they have achieved between 1954 and 1959. Olympiacos FC have reached the UEFA Champions League quarter finals twice and once in the European Cup Winners' Cup as well. One more distinguishing achievement of Olympiacos FC is that they are one of the founding members of the European Club Association.
The club plays all its home matches at Piraeus' Karaiskakis Stadium, which has the most number of paid and registered members. Red Star Belgrade and FC Spartak Moscow are the affiliated clubs of Olympiacos FC. Evengelos Marinakis a 47 year old big businessman from Piraeus is the current owner of the club whose various companies have a net worth of US$ 650 million.