Here you can see Top 9 Richest Players in the World 2018. Get a list of The Top Nine highest paid Players in the world in this post. Please share your comment and opinion about Richest Football Players.
Richest Football Players in the World 2018
9. Luiz Suarez (Net Worth: $70 Million)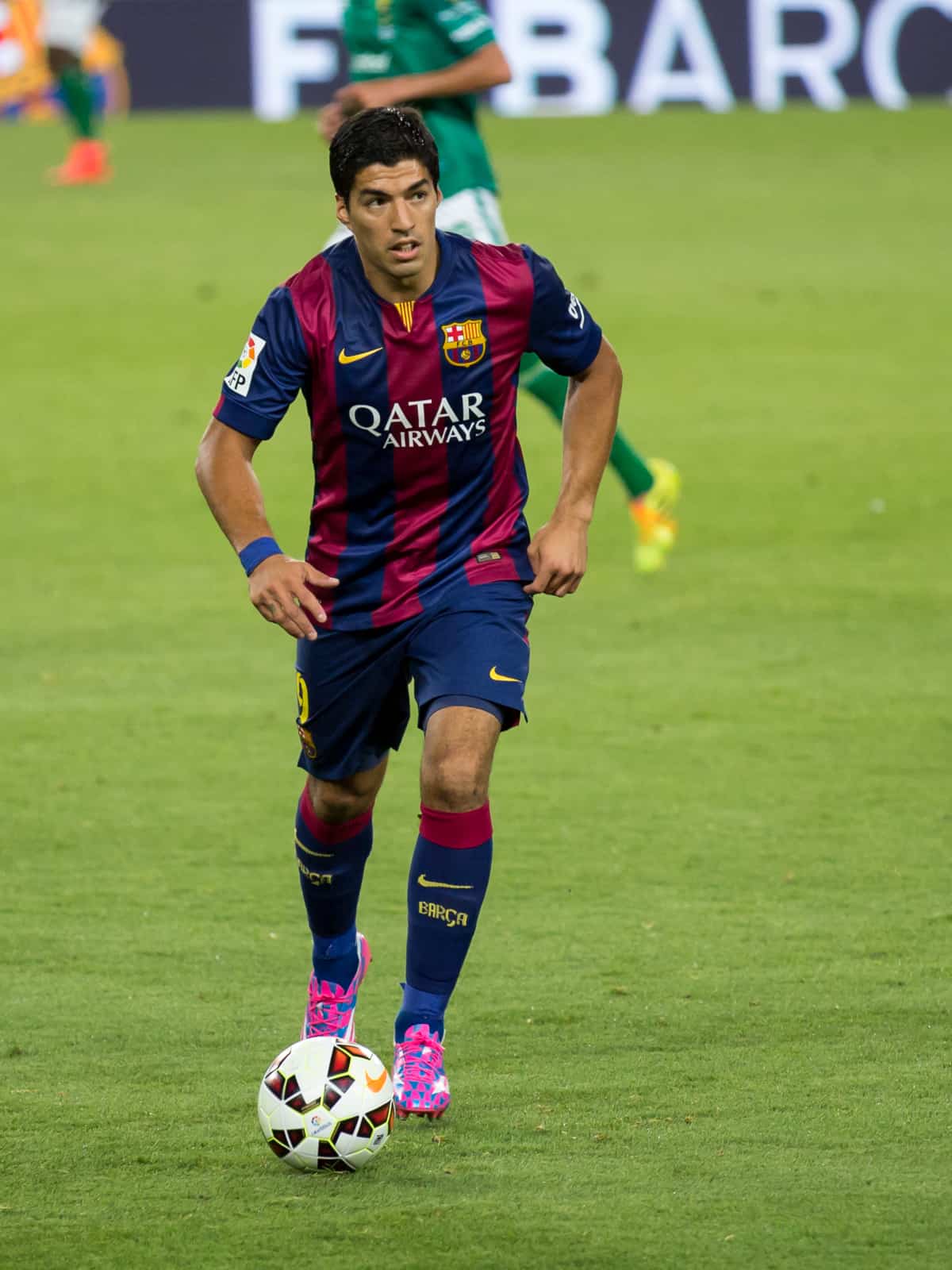 Born on 24 January 1987 in the Uruguayan state Salto, aged 32, Luis Alberto Suarez Diaz is professional footballer playing for Barcelona currently, is considered to be one of the best strikers in the history of football. He holds the record of scoring 400+ career goals for his county and club together. Moving to Liverpool in 2011 from his previous club Ajax, he went on to win the Premier League. Moving from Liverpool to Barcelona in 2014 for a sum of €82.3 million made him one of the most expensive players in the history of football. Starting his career for Nacional in 2003, at the age of 13 he scored 10 goals in 27 matches in 2005-2006 which helped the team win the Uruguayan League. Moving to Ajax in 2007 he scored 17 goals in 33 appearances. Having joined Barcelona in 2014, he played with Lionel Messi and Neymar (aka MSN), the trio scored 122 goals in 2014-2015. Suarez has also been involved in a lot of controversies since the starting of his professional career. He has also been involved in the controversy of scoring a goal by hand. Luiz also has a good trophy collection, being named the PFA Players' Player of the Year, Premier League Golden Boot, European Golden Boot, FWA Player Of The Year and so on. His net worth is about $70 Million as of now.
8. Sergio Aguero (Net Worth: $80 Million)
Sergio Leonal Aguero was born on 2 June 1988 in Argentina. He is the youngest player to play for Argentine Premier Division aging only 15 years and 35 days, breaking the record of Diego Maradona. He holds the record of scoring most goals in a single Premier League game-5 in just 23 minutes and 34 seconds. Currently, he is the all-time-leading goal scorer for Manchester City scoring his 178th goal in November 2017 against Napoli. His career includes 3 years at Independiente, 5 years at Athletico Madrid and 8 years and counting at Manchester City. City earned its first title in 44 years when he scored a 94th minute winner against QPR. Argentina also won a gold at Beijing Olympics in 2008 when he scored two goals against Brazil in the final match. Aguero has achieved great heights in football having won lot of trophies which include Player Of The Season, Goal Of The Season, Golden Boot, and also bagging top spots in Team Of The Year, World XI 3rd team, World XI 4th team and many more. He has dedicated 8 years of his career to Manchester City since 2011. Since joining City in 2011, he has scored 160 goals in 229 appearances. If we see today, he has a net worth of $80 Million, making him one of the richest footballer.
7. Paul Pogba (Net Worth: $85 Million)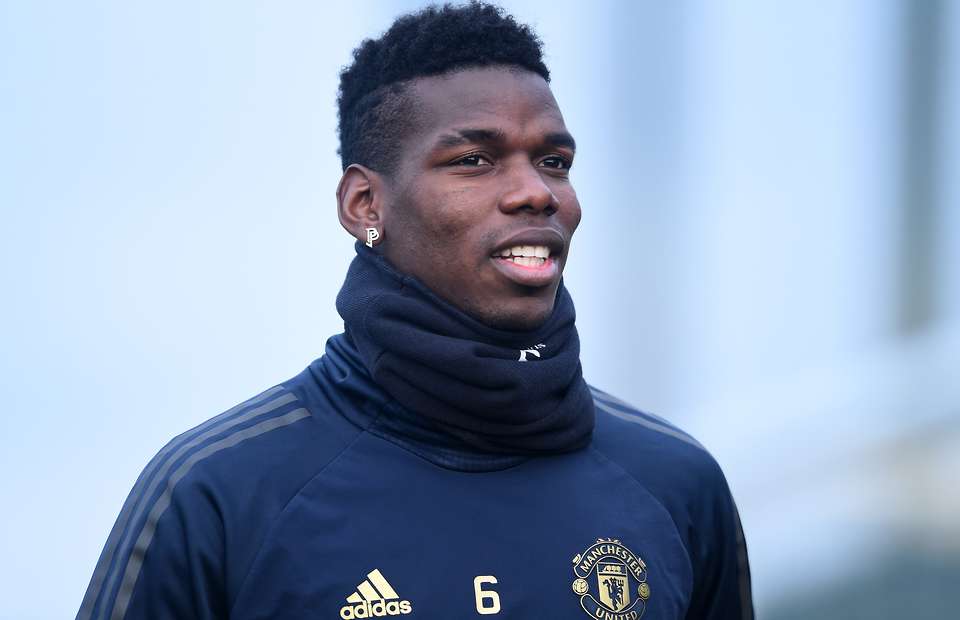 Paul Labile Pogba, one if the greatest footballers of all time was born on 15 March 1993 in a small city of France, Lagny-sur-Marne. He is a primarily Central Midfielder playing for Manchester United since 2016. This young baller started his career with Roissy-en-Brie in 1999 aged only 6. He played for Manchester United youth team from 2009-2011 before playing for the senior team in 2011. Playing only one season with United, he moved to Juventus in 2012. He had a splendid career at Juventus as a midfielder. He scored 28 goals in his span at Juventus. Pogba again joined Manchester United in 2016 in a world record transfer fee of £89.3 million. He plays for the France International Team and has won one FIFA World Cup with them in 2018 against Croatia. He started his International youth career in 2008, and played till 2013. Since then he started playing for the senior team. His trophy cabinet includes UEFA Player Of The Season, Serie-A Top Assist Provider, FIFPro World XI, World XI 2nd team, World XI 3rd team and other glamorous 12 awards. Net woth around $85 million.
6. Eden Hazard (Net Worth: $100 Million)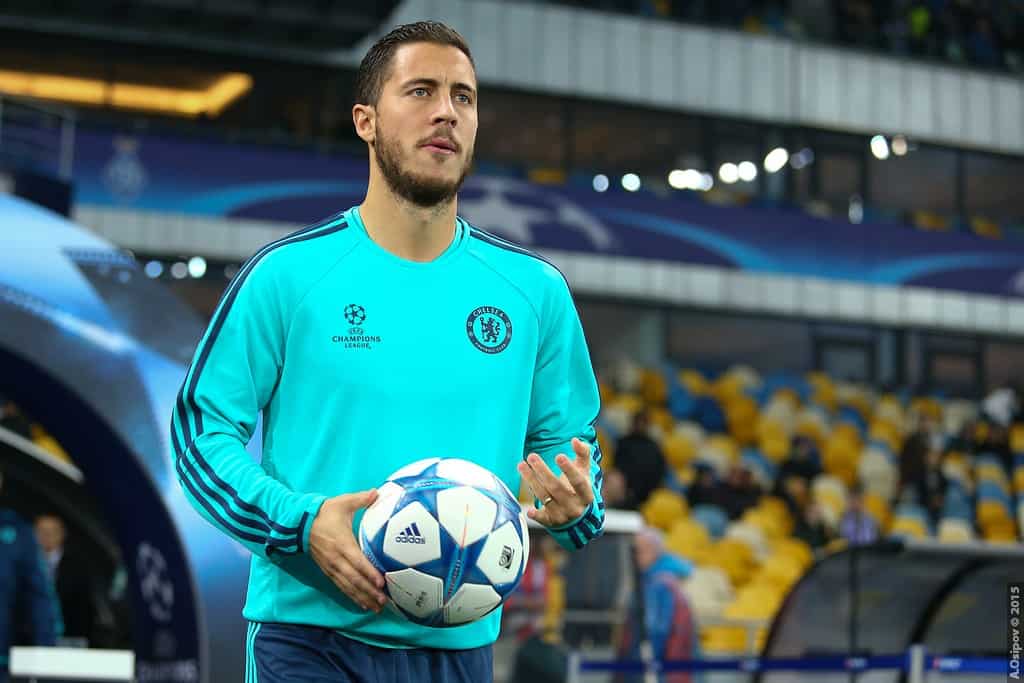 Just 28 years of age, Eden Hazard is one of the greatest footballers of all time. Born in La Louviere, Belgium, he is considered to be one of the richest players of all time. A winger and an attacking midfielder with net worth of $100 million. This player has bagged a name for himself since the time he started playing professionally. With his 5 years as a senior player at Lille, he grabbed attention from top clubs and joined English Club Chelsea in 2012. Since then he has scored 81 goals in 233 appearances at the club. As a youth, he has played 37 international games scoring 11 goals. He has played 98 senior games for Belgium scoring 27 goals. He has also captained Belgium to third place which has been the best in the history of the country. With his fabulous career he has 29 individual trophies to his name which includes FIFA World Cup Silver Ball, Belgian Golden Shoe, FIFA Worl Cup Top Assist Provider, UEFA Men's Player Of The Year and so on.
5. Gareth Bale (Net Worth: $125 Million)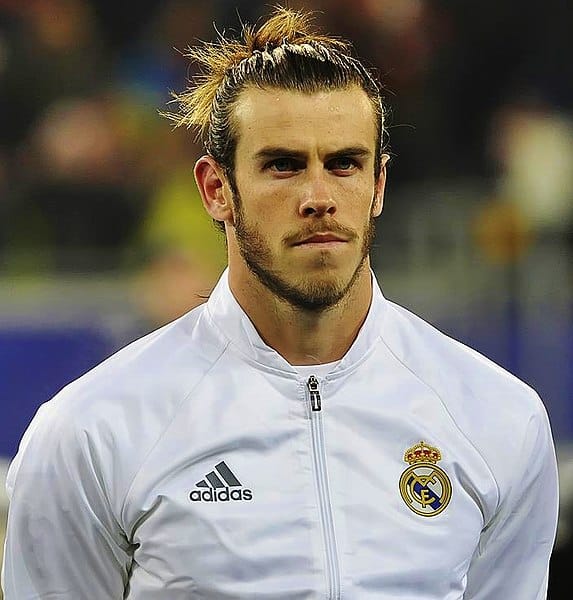 One of the recently emerged players in football, he holds the record of being one of the richetst footballers with a net worth of $125 million. Bale was transferred to Real Madrid for a sum of 91 million Euros. He was ranked twelfth in 2016 by ESPN. He was nominated thrice for PFA Team Of The Year between 2011 and 2013. Starting his senior career with Southampton in 2006, he later joined Tottenham in 2007. Spending 6 years at the club, initially playing as a left-back he later emerged as an attacking player. Joining Real Madrid in 2013 as a striker, he has scored 76 goals since. His international career started in 2005 and lasted till 2008 until he started playing for senior team in 2008. HE has a long list of 23 awards being won in his career with FIFA FIFPro World XI, FIFA Club World Cup Golden Ball, Premier League Player of the Month, and a couple more among the high rated awards.
4. Neymar (Net Worth: $185 Million)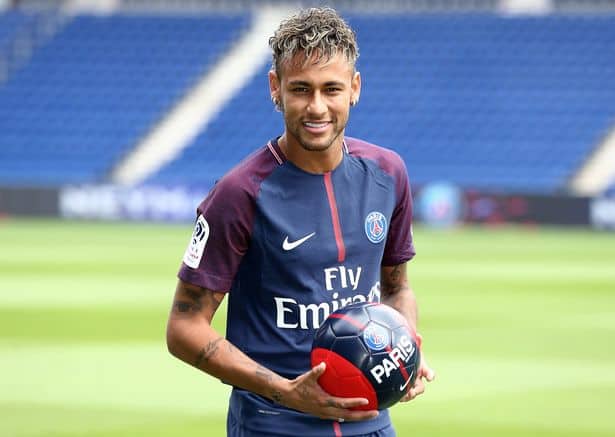 A player known for his ability to play with both feet, playing with pace, amazing dribbling speeds, Neymar or Neymar Jr. is best known player of recent times. He was an integral part of the Barcelona team, making a trio with Leo Messi and Luis Suarez, turning out to be the best trio of all times. Moving to a French club Paris Saint-Germain for a world record fee of €222 million in 2017, he gained the title of Ligue 1 Player of the Year. He has played with Barcelona for 4 years from 2013-2017 and had scored 68 goals in 123 matches. For his national team, he started playing in 2009 in youth team before starting to play for senior team in 2010. He holds the record for scoring third highest goals for his country Brazil with 60 goals. Bagging many great awards for his goal scoring efforts and contribution to his club and country, some major awards won by him are FIFA FIFPro World XI, UEFA Team of the Year, FIFA World Cup Bronze Boot and other 25 prestigious awards.
3. Zlatan Ibrahimovic (Net Worth: $190 Million)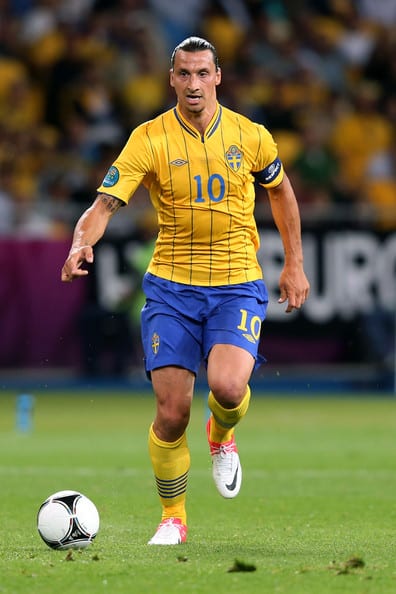 One of the oldest players who even today play football. Very commonly known as THE LION, Zlatan aged 37, plays as a striker for LA Galaxy. He has played for a various clubs at senior level starting from Malmo FF in 1999 to joining LA Galaxy in 2018. HE has played for some great clubs like Inter-Milan, Manchester United, Barcelona, Ajax, Juventus. Having his national career starting in 1999 he played for youth team before bagging a spot in senior team in 2001. Retired in 2016 from Sweden International Team but he still plays at the club level. He has a big name for himself and in December 2013, he was ranked as the world's third best player only behind the likes of Leo Messi and Cristiano Ronaldo. With his long career in football, he has won many prestigious awards like FIFA FIFPro World XI, FIFA FIFPro World 2nd team, Golden Foot, UEFA Ultimate Team of the Year, UEFA Champions League, UEFA Team of the Year and other 68 awards.
2. Lionel Messi (Net Worth: $400 Million)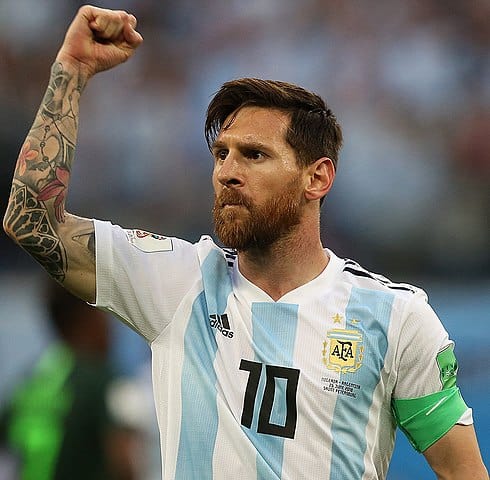 There's always been one question, who's the best footballer in the world? And we get one of the two names; Lionel Messi or Cristiano Ronaldo. Considered to be second richest footballer with a net worth of $400 million, Leo Messi born on 24 June 1987 in a small town Rosario, Argentina; captains his country Argentina as well as his Spanish club Barcelona. Not only a goalscorer but also a playmaker, he holds the record of scoring most goals in La Liga (404). He also holds th record of scoring most hat-tricks in UEFA Champions League (8). This man is also a scoring machine with over 670 senior goals. Spending over 18 years at Barcelona, including 3 years at the youth team, and the main team since 2004. Messi has scored blistering 404 goals in just 439 matches. Winning 5 Ballon d'Or with consecutive 4 time wins from 2009-2012 and 2015. Also being named the FIFA World Player of the Year, he has won other 38 glorious awards.
1. Cristiano Ronaldo (Net Worth: $450 Million)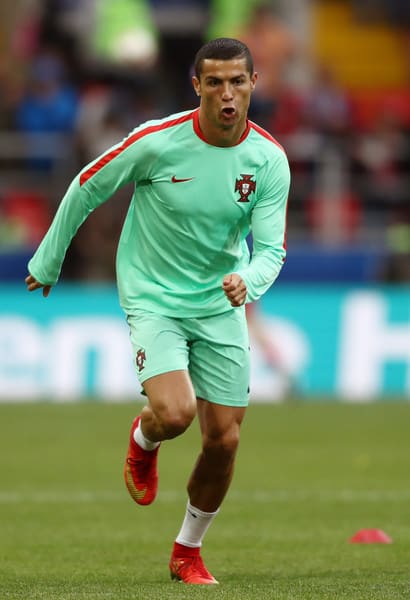 Born in the small town of Portugal, Funchal, Ronaldo is the richest footballer in the world having a staggering amount of $450 million. Even at the age of 34, he hasn't stopped scoring goals. Spending his youth at three different clubs for 10 years, he came into limelight in 2002-2003 season with Sporting CP. With his 6 years at Manchester United, and 9 years at Real Madrid, he has become the best player. Also named the world's richest athelete in 2016 and 2017 by Forbes. Also the world's top scorer for scoring 85 goals for his country. Winning a ton of awards, which includes 5 Ballon d'Or, 5 times Champions League winner, all time Real Madrid Top scorer, FIFA World Player of the Year, FIFPro World Player of the Year, FIFA FIFPro World XI, UEFA Team of the Year, UEFA Ultimate Team of the Year and other 42 awards.