Welcome to the world of French Rugby Union. In this article you will know all about the French Rugby Union Team. The basic information of the team along with its history and of course about their structure as well. French Rugby Union team is one of the big forces in the world of rugby and it certainly is one of the rugby union teams to watch out for.
All about France National Rugby Union Team
Information about French Rugby Union Team
Union: Rugby Union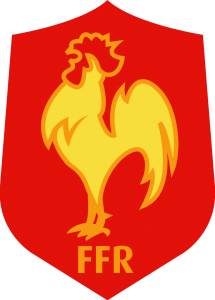 Controlling Body: French Rugby Federation
Nick Name(s): Les Blueus, Les Tricolores and Le XV de France
Home Ground: Stade de France
Emblem: The Gallic Rooster
Current Coach: Phillipe Saint-Andre
Current Captain: Thierry Dusautoir
Most Caps: Fabien Pelous (118 Caps)
Top Point Scorer: Christophe Lamaison (380 Points)
Most Tries: Serge Blanco (37 Tries)
First International Match: Vs the All Blacks (Result: defeated by 8-38) on 1st January 1906
Biggest Win: Vs Namibia by 10-87 on 16th September 2007
Biggest Defeat: Vs New Zealand by 61-10 on 9th June 2007
World Cup Performance by the French Rugby Union Team: 7 World Cups | Best: Runners up in 1987, 1999 and 2011
History of the French Rugby Union Team
The sport of rugby was introduced to France by some of the English businessman and students in the year 1872. By 1890 the French Rugby Union team was created from the Janson Desailly Lyceum who defeated an international team called Bois de Boulogne on 26th February 1890.
France did take part in the 1900 Summer Olympics. but their official test match did not take place which was against the New Zealand All Blacks. But in 1906, the All Blacks returned to Paris and hence France played its first ever official test match at Paris.
In 1910 for the first time France joined in the reputed European Rugby Union tournament, the Five Nations Tournament. The struggle to become force in the world of the Rugby Union was continued till 1950s and 1960s and during this era only France not only had a successful tour of against the South African Springboks but also won their first Five Nations Tournament as well.
In the IRB Rugby Union World Cup. Which was first played by France in the year 1987 and has been part of the 7 such world cups. But they could only manage to be at the second spot thrice. First was in the inaugural world cup of 1987 then in 1999 and then in 2011. In 1987 they were defeated by the All Blacks by 29-9, in 1999 Australia beat France by 35-12 and in 2011 they were again beaten by the All Blacks by 8-7.
Some of the Notable Players of French Rugby
Jean Prat
Lucien Mias
Andre Boniface
Jo Maso
Guy Boniface
Jean-Pierre Rives
Philippe Sella
Serge Blanco