PGA European Tour
The PGA European Tour is often regarded as the part of the PGA US Tour or world tour. But it is totally different. This article will define why the PGA European Tour is different from the other PGA Tour and what is its importance and history. So read it out carefully.
What is
PGA European Tour

?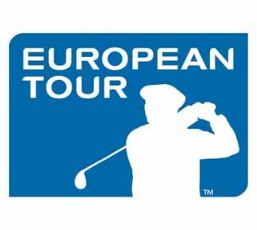 The PGA European Tour is an organization which takes care of the three leading men's professional golf tours in Europe. The top class European Tour, the European Seniors Tour and the Challenge Tour, which is for the development of the golf in Europe are the tours which are overseen by the PGA European Tour. The PGA European Tour established in 1972 and it has its headquarters at the Went worth Club in the Virginia Water, Surrey London, England.
Neil Coles is the current Director of the PGA European tour. The PGA European Tour was established by Britain based Professional Golfers Association and later it was transferred to the most professional organization which is now called the PGA European Tour. Most number of golfing events organized by the PGA European Tour are in Europe, but since last few years, it is also organizing events in other parts of the world as well, excluding the North America where the PGA Tour has exclusive rights to hold golf events.
The Purpose of the PGA European Tour
The sole purpose of the PGA European Tour is to give professional golfers a controlled organization where they can maximize their professional income by getting as many tournaments organized by them as they can. The PGA European Tour is also a registered public limited company and it is run by professional staff, but it is controlled by playing members via a board of directors which has 12 elected past and the present professional golfers. There is one more tournament committee, which consists further 14 current players. Thomas Bjorn is the current chairman of this tournament committee.
Brief History about the PGA European Tour
Just like the American PGA Tour, even in Europe post World War II the popularity of golf increased and many people started playing golf as a professional. In the decade of 1970 it gained further popularity because of the introduction of television and it also brought the large chunk of money towards the golfers via sponsorship and other things. The British professional golfers were the first ones to feel that they must have an organization which can oversee their financial needs and the continuous stream of income. Hence, they got to gather and established a PGA Tour like organization and later all the European golfers were included and in 1972 the PGA European Tour was found.