Formula One Racing is one of the most popular sports in the world today. Popularly known as F1 racing, the Formula One racing has presence in all the continents of the world. Series of practice and qualifying sessions are required before the actual race which happens on a given Sunday.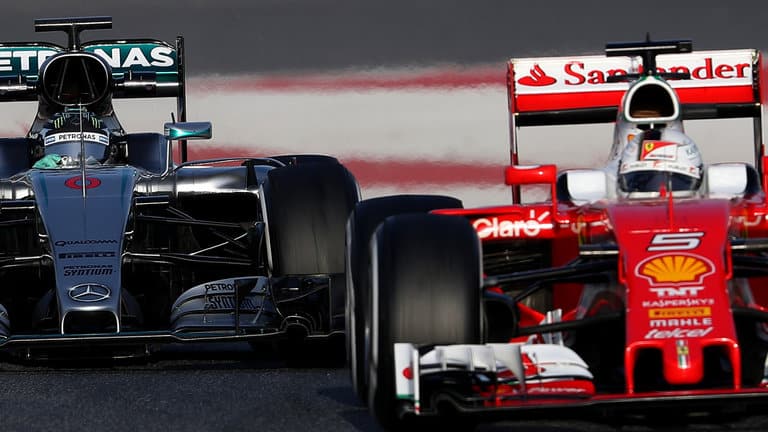 As per the current rules and regulations there are two free practice session on the F1 circuit which starts on each Friday of the scheduled race and ends on each Saturday. The main race takes place on Sunday normally during the afternoon or evening, although this structure was changed many times over the years.
The first practice session starts on Friday morning and the second one is on Friday afternoon. Both the sessions last for an hour and half. The third practice session before the race takes place on Saturday Morning and lasts for an hour only. Only in the Friday free practice session a third driver is allowed to practice as a replacement of a regular driver who is going to participate in the Sunday's race.
The Monaco Grand Prix authorizes the practice session on Thursday as the Friday is taken as a rest day. The Singapore and Abu Dhabi Grand Prix practice sessions take place in the evening as these two races are held at night.
Currently the qualifying session sessions take place on Saturdays with eighteen minutes long timeouts and three stage 'knockout' systems. The six slowest drivers are eliminated from the Sunday's (next day's) race and they gets order in final seven positions at the grid which is from 17th to 22nd. A driver who attempts to set a qualifying time when the period is ended is permitted to finish is lap, although there will not be any new laps will be started once the chequered flag is shown.
 The ten fastest drivers then takes the second session of the qualifying round and they have twelve minutes to set a qualifying time. This will decide the top ten positions on the grid. The fastest driver with the qualifying time gets the pole position (the No. 1 position) which has a slight advantage than the rest of the drivers at the very start of the competition. But pole position does not guarantee the driver or the F1 car manufacturing team a win.