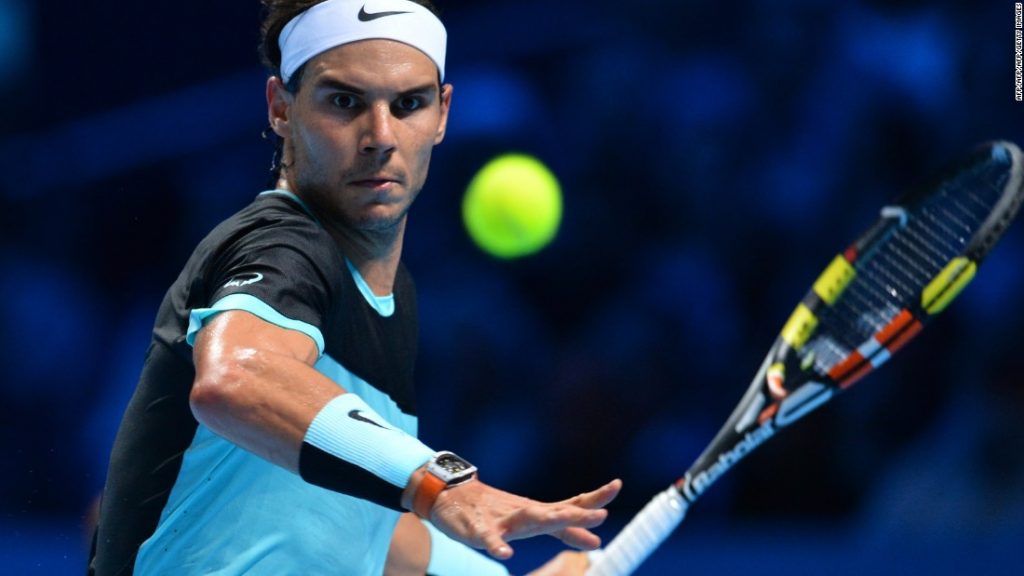 Every single tennis fan in this world is currently doing two things. One, is that he is watching the ATP World Tour Finals being played at the O2 Arena in London by eight of the World's top class tennis players and the second thing he is doing that he is missing Rafael Nadal playing among these top eight players. As you may well have been aware that Rafael Nadal has just undergone through an appendix surgery, which is one of the injury scares Nadal had this year and responsible for an early end of the season for Nadal.
But as a matter of fact, Rafael Nadal has never won ATP World Tour Finals in his entire and illustrious career. Rafael Nadal is always considered to be arguably the best tennis player world has ever seen in the game's history. Be it hard court, be it grass or be it clay, Nadal has been immaculate in his performance. He has won all the grand slams tournaments and was at the No.1 position in the ATP Rankings for not less than 141 career weeks, but has failed on the fast indoor surface of O2 Arena always! The big question is if it has not happened till now, will it ever happen?
Nadal's critics always bring this one failure again and again to show that Rafael Nadal is not a complete tennis player and his fans always expect him to win this one final frontier which he has never conquered. But remember one thing, he is not the only player who is missing at least one big trophy in his cupboard. There are many examples like Nadal. For examples, Bjorn Borg has never won the US Open. Ivan Lendle always failed to win Wimbledon. Pete Sampras was never good enough to lift the French Open trophy. So it has happened with greats in past as well and it is not new either.
But will he ever win this tournament in future? The question must be in the minds of millions of Nadal fans. Well the age is certainly with him as he is just 28 and in general a Tennis player can play till the age of 35. So that is not the problem, but the repeated injury scares is probably the thing to worry for Nadal and his fans. If this continues then Nadal may not be able to win big tournaments and that may effect his overall performance. But that is only a hypothetical scenario. As a great tennis player and a superstar, we all want him to have a complete cupboard where even the ATP World Tour Finals trophy is shining brightly in it, right?