The Commonwealth Games have a big history behind it. It is one of the most respected sports event of the year. In this article you will know all about Commonwealth Games.
Commonwealth Games
Brief Information of Commonwealth Games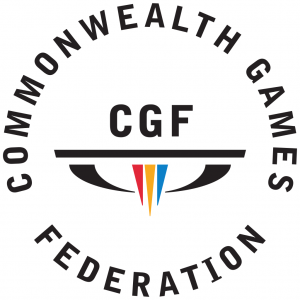 The Commonwealth Games which was originally known s the British Empire Games from the year 1930 to 1950 and the British Commonwealth Games from 1970 to 1974 is an international sporting event which involves the former British colonial nations, now known as Commonwealth Nations and it is organized every four years. Due to the Second World War, the 1942 and 1946 games were canceled. The Commonwealth Games has a distinction to be the third largest games of the world after the Olympics and the Asian Games. The Commonwealth Games are regulated by the Commonwealth Games Federation (CGF) which has its headquarters in London. It also selects the host cities of the games. Lawn Bowls and Netballs are the only two sports which one can find in Commonwealth Games. Only 6 countries like England, New Zealand, Australia, Scotland, Wales and Canada participate in these two events.
The Structure of Commonwealth Games
Although there are 53 nations who are part of the Commonwealth total 71 teams normally participate in the Commonwealth Games as they are Crown dependencies, British Overseas territories plus the four British nations, England, Scotland, Wales and Northern Ireland send their separate teams. The Commonwealth Games are fondly called 'CG' and its motto is "Humanity-Equality-Destiny". The current President of the Commonwealth Games is His Royal Highness the Prince Tunku Imran of Seremban, Malaysia.
Commonwealth Games till Now
Hamilton (Canada) – 1930
London (England) – 1934
Sydney (Australia) – 1938
Auckland (New Zealand) – 1950
Vancouver (Canada) – 1954
Cardiff (Wales) – 1958
Perth (Australia) – 1962
Kingston (Jamaica) – 1966
Edinburgh (Scotland) – 1970
Christchurch (New Zealand) – 1974
Edmonton (Canada) – 1978
Brisbane (Australia) – 1982
Edinburgh (Scotland) – 1986
Auckland (New Zealand) – 1990
Victoria (Canada) – 1994
Kuala Lumpur (Malaysia) – 1998
Manchester (England) – 2002
Melbourne (Australia) – 2006
Delhi (India) – 2010
Glasgow (Scotland) – 2014
Gold Coast (Australia) – 2018
Upcoming Commonwealth Games
Edmonton (Canada) OR Durban (South Africa) – 2022
Leading Medal Winning Nations at the Commonwealth Games
Here are the top 10 medal winning nations at the Commonwealth Games (Gold – Silver – Bronze – Total)
Australia (932 – 774 – 709 – 2415)
England (714 – 715 – 715 – 2144)
Canada (484 – 516 – 555 – 1555)
India (181 – 175 – 148 – 504)
New Zealand (158 – 219 – 277 – 654)
South Africa (130 – 123 – 136 – 389)
Scotland (119 – 132 – 200 – 451)
Kenya (85 – 75 – 77 – 237)
Nigeria (70 – 75 – 91 – 236)
Wales (67 – 98 – 141 – 306)
Commonwealth Games Sports
Archer
Athletics
Badminton
Basketball
Billiards
Boxing
Canoeing
Cricket
Cycling
Diving
Fencing
Football
Golf
Gymnastics (Artistic)
Gymnastics (Rhythmic)
Hockey
Judo
Lawn bowls
Life Saving
Netball
Rowing
Rugby league
Rugby Sevens
Sailing
Shooting
Softball
Squash
Swimming
Synchronized Swimming
Table tennis
Taekwondo
Tennis

Ten-Pin

Bowling
Triathlon
Water Polo
Weightlifting
Wrestling