Apart from the Olympics, the ISSF World Shooting Championships is the only major shooting event of the world let us know more about it.
Introduction of the ISSF World Shooting Championships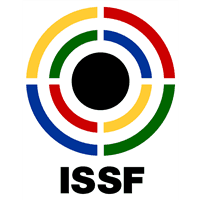 The ISSF World Shooting Championships is being organized by the governing body of Shooting, the International Shooting Sport Federation or ISSF. This world shooting event started in the year 1897 after getting a huge success in the 1896 Olympics in Athens, Greece. Although at that point of time ISSF was not rounded. But till it was founded in 1907, the championships kept on organized. Organizing number of shooting championships till date are bit confusing because they are organized every year and there is an additional World Championships every alternate year but they are not counted plus there are World Championships during Olympic years as well.
Special Shotgun and Running Target Championships
The special shotgun championships were held first in the year 1934 and since 1959 they are organized biennially that means there is either an Olympic or a World Championship every year. The original event was trap only skeet was added in the year 1950 and double trap was added in 1989. The women's championship was added in the year 1967. Although 10 meter running target has not been included in the Olympics since 2005 but it is part of the World Championships and during Olympic years the 50 meter running target is also included.
Current Individual Events in ISSF World Shooting Championships
This is the list of current individual events which are part of the ISSF World Shooting Championships and the players from various nations compete in.
300 meter rifle three positions
300 meter rifle prone
300 meter standard rifle
50 meter rifle three positions
50 meter rifle prone
10 meter air rifle
50 meter pistol
25 meter pistol
25

meter

standard pistol
25 meter rapid fire pistol
25 meter center-fire pistol
10 meter air pistol
50 meter running target
50 meter running target mixed
10 meter running target
10 meter running target mixed
Trap
Double Trap
Skeet
Top 10 Medal Winning Countries in the ISSF World Shooting Championships till 2009
USSR + Russia  – 552 medals
United States – 391 medals
Italy – 236 medals
Switzerland – 205 medals
China – 194 medals
East Germany + West Germany + Germany – 468 medals
Sweden – 154 medals
Finland – 133 medals
France – 149 medals
Hungary – 111 medals