The Blues, which was formerly known as the Auckland Blues is the professional rugby union club based in Auckland, New Zealand and it participates in the league competitions in New Zealand as well as has participated in the Super League as well. The New Zealand Rugby Union NZRU established four Super Rugby sides in 1996 and Blues was one of those teams. Blues is one of the most successful teams in the history of Super Rugby. The Blues have won the Super Rugby three times including the first two seasons of 1996 and of 1997 and later in 2003. Not only that the Blues have also reached the semifinals of the Super League in 1998, 2007 and in 2011.
All about New Zealand Rugby Union League Team – Blues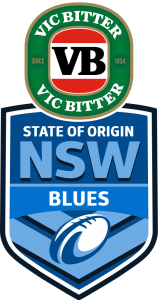 The Blues as we have mentioned above was founded in 1996 by the NZRU and was named as Auckland Blues to start with. After the formation of Super Rugby by SANZAR in the year 2011 the team was renamed as Blues only. The Blues represents the Auckland, North Harbour and Northland regions of New Zealand. The Blues play their home games at the Eden Park in Auckland which can accommodate 50, 000 fans. Current coach of the team is Sir John Kirwan and Luke Braid is the current captain of the team. Kevin Mealamu and Jerome Kaino are doing the duties of vice captain.
As the name of the team suggests, the team wears Blue cloths while they are in the field, although at times they wear all whites as well. Eden Park in Auckland is the main ground for the Blues but they also play some of its matches occasionally at North Harbour Stadium and at Okara Park.
Because Blues represent three regions of New Zealand Rugby Union, the team has three take holders, despite NZRU owns the team. The Auckland Blues has 55% stake in the team whereas North Harbour has 25% and Northland carries 20% shares in the team. Mostly the Blues chooses the team players from within these three regions but there are cases where players like Stephen Brett, Alby Mathewson, Ma'a Nonu and Piri Weepu are signed from the outside of it. Since 2011 two non New Zealand or non Pacific Island players are also allowed to be filed by the teams.