Archery is an ancient event we all know. It was one of the integral parts of human's life. It still has utmost importance for many who are still not added to the main stream. Archery has also been recognized as sport and it solely depends on players skills. Archery was introduced in to the Olympics at the 1900 Summer Olympics at Paris. Till then there have been 83 participating nations in the Olympics with France having the most number of participating years. France has till now appeared for Archery in the Olympics for 11 times. Since 1984 the Korean Women are dominating this event in the Olympics as they have won 14 out of 15 gold medals in the event of Archery.
All You Want to Know about Archery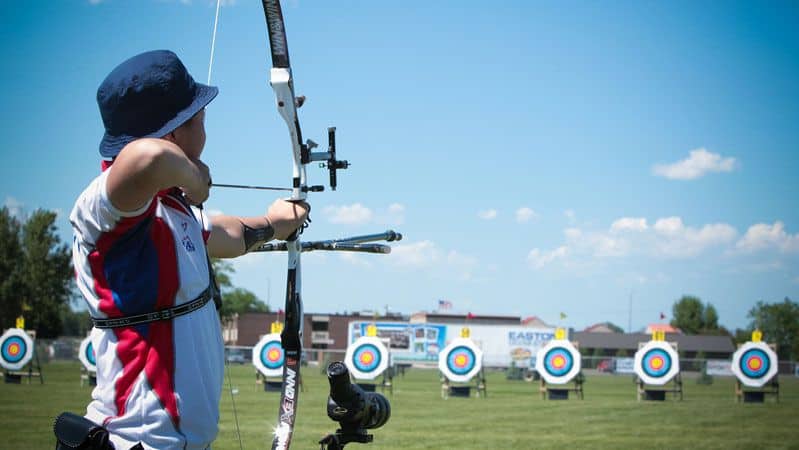 History of Archery
As we have mentioned the game or sport of Archery was introduced in the Paris Olympics of 1900, which was also happened to be the second only Olympic. It had 7 different categories to start with but then in 1904, the next Olympic Games at the St. Louis it was reduced to 5 disciplines. It was further reduced to 3 events at the 1908 Olympics and then it was not part of the games in the year 1912. However Archery made its return in to the Olympic Games in the year 1920 at Antwerp.
Different Categories of Archery
After having different number of categories at different Olympic games, Finally since 1972 there are 8 fixed medal categories in Archery, which are as mentioned below.
Double FITA Round for Men
Double FITA Round for Women
Team Double FITA Round for Men
Team Double FITA Round for Women
Olympic Round for Men (Individual)
Olympic Round for Women (Individual)
Olympic Round Team for Men
Olympic Round Team for Women
Top 10 Medal Winning Nations in Archery All Years
Since 1900 these are the most successful nations in the Archery event of Olympics. (G= Gold, S=  Silver, B= Bronze, T= Total)
South Korea – 19 G, 9 S, 6 B = T 34
USA – 14 G, 10 S, 8 B = T 32
Belgium – 11 G, 6 S, 3 B = T 20
France – 6 G, 10 S, 7 B = T 23
Great Britain – 2 G, 2 S, 5 B = T 9
Italy – 2 G, 2 S, 3 B = T 7
China – 1 G, 6 S, 2 B = T 9
USSR – 1 G, 3 S, 3 B = T 7
Finland – 1 G, 1 S, 2 B = T 4
Ukraine – 1 G, 1 S, 2 B = T 4