The Presidents Cup Golf is one more team tournament of golf just like the Ryder Cup. The readers of Sportycious have got all the necessary details about the Ryder Cup and now it turns to know about another team event called Presidents Cup. Let us also know that how the Presidents Cup differ from Ryder Cup as well.
All about the Presidents Cup Golf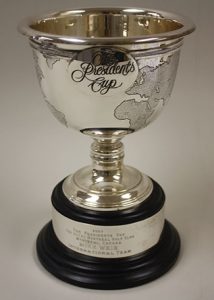 The Presidents Cup Golf tournament is the tournament where the United States professional golfers take on the International professional golfers in a team competition. This tournament was initiated by the PGA Tour in the year 1994. Later it was decided that the tournament will be held biennially and in odd-numbered years.
No European professional golfer is part of the international team as they are already a part of the European team in the Ryder Cup. The tournament is also hosted by the United States and the countries representing the International team alternatively. Every tournament has an honorary chairman appointed. No prize money is awarded for the winning team and entire income is distributed to the charities nominated by the players, captains and the captain's assistants.
The format of the Presidents Cup
The format of the Presidents Cup is more or less like what the Ryder Cup has. But there are few differences as well. Like that each team has 12 players, but they also have one non-playing captain as well. The non-playing captain decides the pairings for first two days and also which player will sit out in each session during the last day of singles as well. Unlike Ryder Cup, all 12 players involved and separated by 6 teams each play a Foursome game on Friday and a Fourball game on Saturdays. In the Ryder Cup, only four matches are played whereas in Presidents Cup there are six.
On the final day, i.e. Saturday, two players sit out alternatively per session while the singles are going on. So in this case also all the 12 players get the chance to play at least once. There is 1 point to be awarded to the winning combination and a half point for a tie.  Out of 34 points available, 17.5 is the minimum what you have to achieve to win the Ryder Cup.
Results
of

the Presidents Cup So Far

1994 – Host: USA – Winners: USA

1996 – Hosts: USA – Winners: USA

1998 – Hosts: Australia – Winners: International Team

2000 – Hosts: USA – Winners: USA

2003 – Hosts: South Africa – Winners: Tied

2005 – Hosts: USA – Winners: USA

2007 – Hosts: Canada – Winners: USA

2009 – Hosts: USA – Winners: USA

2011 – Hosts: Australia – Winners: USA

2013 – Hosts: USA – Winners: USA

2015 – Hosts: South Korea