The Ryder Cup is a major golfing tournament to be played every other year between teams constituted from Europe and the United States. The tournament is jointly administered two of the major golfing bodies, PGA of America and PGA European Tour. The venues for every Ryder Cup are alternated between USA and European golf course every year. The Ryder Cup is named after an English businessman Samuel Ryder who donated the trophy.
Early Days of the Ryder Cup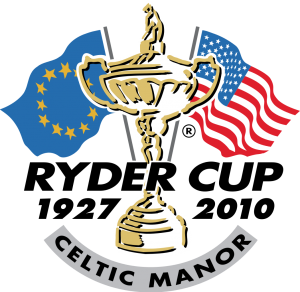 The concept of the Ryder Cup was originally to arrange a competition between the USA and Great Britain. The first ever Ryder Cup was hold in 1927 at the Worcester Country Club in the Massachusetts, USA. Since its inception USA won the first five editions of the Ryder Cup and there was no competition during the Second World War. After the World War II, United States continued its dominance over the Ryder Cup and it was decided to include other European nations too were included along with the Great Britain. Since than the European team has won the Ryder Cup title nine times and has retained it once. The European team consist players from Great Britain, Denmark, Belgium, Germany, France, Spain, Sweden and Italy.
The Ryder Cup Format
Unlike the other professional golfing tournament Ryder Cup format is different and that is why it makes it more impressive along with the fact that there is a national pride involved.
Match Play: Twelve players from two teams and it is played between Friday and Sunday and total 28 matches are played over 18 holes. The captain has the right to select any eight players for each of the sessions over these two days. The winner of the each match earns a point and ½ points for every tied game. After 18 holes the winning team is decided by the cumulative total points.
Read: Interesting Facts about Ryder Cup
Fourballs: Four golfers play for their own ball throughout the round and do not play alternate shots. The golfer who has scored the fewest shots, his team wins the match.
Foursomes: Two golfers from two teams are chosen to play by the captain. Each golfer takes alternate shots at the hole and the team with the fewest shots into the wins.
This is How The Ryder Cup is Played Day wise
Day 1

Morning: 4 – Foursomes and 4 – Fourballs  | Afternoon: 4 – Foursomes and 4 – Fourballs

Day 2

Morning: 4 – Foursomes and 4 – Fourballs  | Afternoon: 4 – Foursomes and 4 – Fourballs

  Day 3