We all are aware about the Ryder Cup right? Is the Ryder Cup is a team event in golf, which is played between two teams of Europe and the USA every alternate year. Similarly the Solheim Cup too is a team event in golf, which is played between the two teams in Europe and the USA but the only and the major difference is that it is played by women. Interesting? Let's know more about the Solheim Cup then.
All You Want to Know About Solheim Cup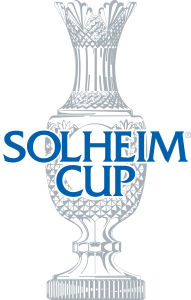 Unlike Ryder Cup, the Solheim Cup doesn't have a long or old history. The tournament was founded in 1990 only and the Norwegian cum American golf clubs manufacturer Karsten Solheim is the force behind the foundation of this tournament. The Solheim Cup is recognized by both the US LPGA Tour and the Ladies European Tour. The first ever Solheim Cup, as we mentioned above was played in 1990 but since 2002 it is played in alternative years to the Ryder Cup. Yes the tournament is always played in the month of September.
The participating US Team is selected by an established points system in which the LPGA decides the participants from the top 20 tour finishers. Although in the 2013 Solheim Cup the women born outside the US yet being US citizen were not allowed to participate for the US team but for the next event in 2015 the eligibility criteria is expanded.
Till 2007 in the European team the players were strictly considered from the Top European Ladies Tour (ELT) finishers only but from 2007 only five top ELT even the women finishing in the top of the world rankings too were selected based on their rankings. This proves that more and more European ladies are now dominating the international golfing circuit.
Just like the Ryder Cup the captains mostly are the retired professional golfers and each one of them have the right of 'captain picks', which has nothing to do with a golfer's world or tour rankings, they can choose the players based on their trust on her.
Format and Results of Solheim Cup
Solheim Cup is played on 'Match Play' format, in which the players play against each other and the winner of a hole gets the 1UP result. The tie will be called halved. If a player who is legging behind the leader wins a hole, she reduces the lead. The player with most UP results wins the match.
Till now there have been 13 Solheim Cup tournaments out of which 8 Solheim Cups were won by the Team USA and rest 5 obviously are won by the Team Europe. Team Europe is the current holders of the Solheim Cup.