Large Capacity Football Stadium
Football, as we know, is the world's most popular game and it attracts plenty of people, hence the capacity of the stadiums are got to be big. Really BIG! But you will be surprised to know that there are few best football stadiums in the world which can accommodate a large number of fans, but they have no place in the top 50 football teams or even in the top 100 for that matter, do you want to know which are those stadiums? Have a look…
5. Camp Nou – Barcelona, Spain
Capacity: 98, 772
The stadium was opened way back in the year 1957 by taking the Catalan nationalism in mind. The stadium is situated in Spain's biggest city of Barcelona and it is one of the most beautiful stadiums of football in the world, especially when it is lit with lights in the night. FC Barcelona is the  home team , which plays in this stadium. Currently the stadium can hold 98, 772 people , but FC Barcelona has planned to expand the capacity of Camp Nou to 1, 12, 000 soon and one can only imagine how it could look after it.
4. Bukit Jalil National Stadium – Kuala Lumpur, Malaysia
Capacity: 110, 000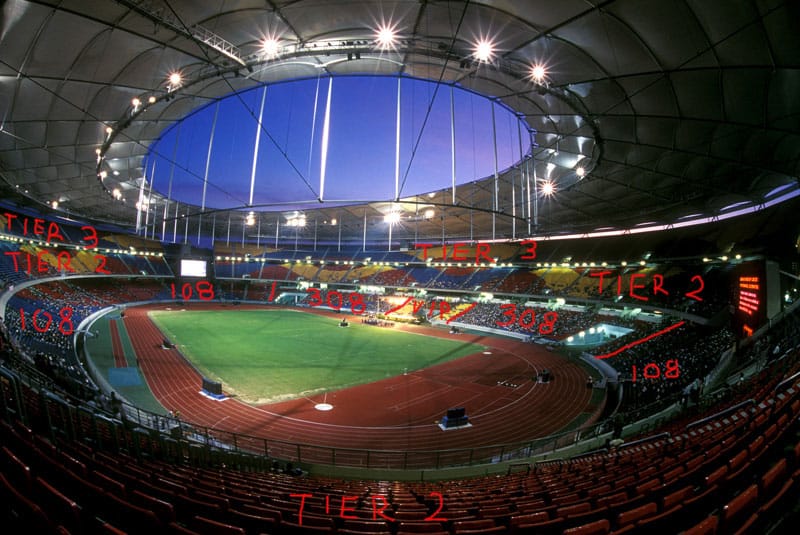 The Stadium was built in the year 1998 in the most modern city of Malaysia, Kuala Lumpur. The stadium is home for the Malaysian national football team. The Bukit Jalil National Stadium is known as one of those world class stadiums with extraordinary facilities. The stadium has also hosted a friendly between Manchester United and Malaysia XI in 2012 and in 2013 and Sir Alex Ferguson was highly impressed about the ground and its facilities as well hence from here the Buit Jalil National Stadium can only go up.
3. Estadio Azteca – Mexico City, Mexico
Estadio Azteca Capacity: 114, 000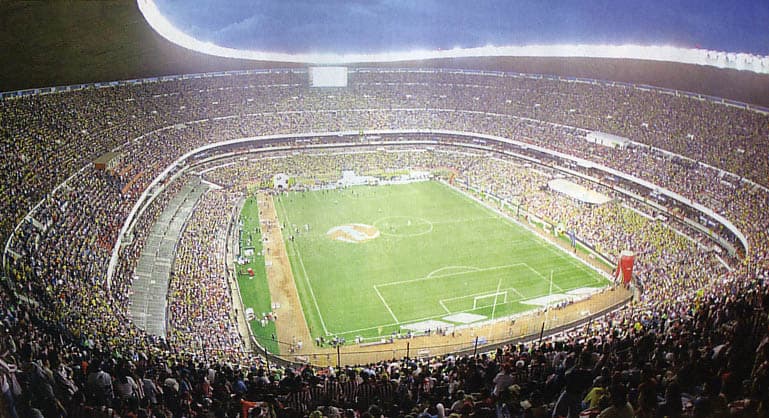 With the capacity to handle 114, 000 spectators, Estadio Azteca come third in the top 5 football stadiums when it comes to capacity. The stadium is situated in the heart of Mexico City and is the home ground for the Mexican Premier League team Club America. The stadium is known to hold two World Cup semifinals in 1970 and in 1986 in which two of the football legends, Pele and Diego Maradona participated.
2. Salt Lake Stadium – Kolkata, India
Capacity: 120, 000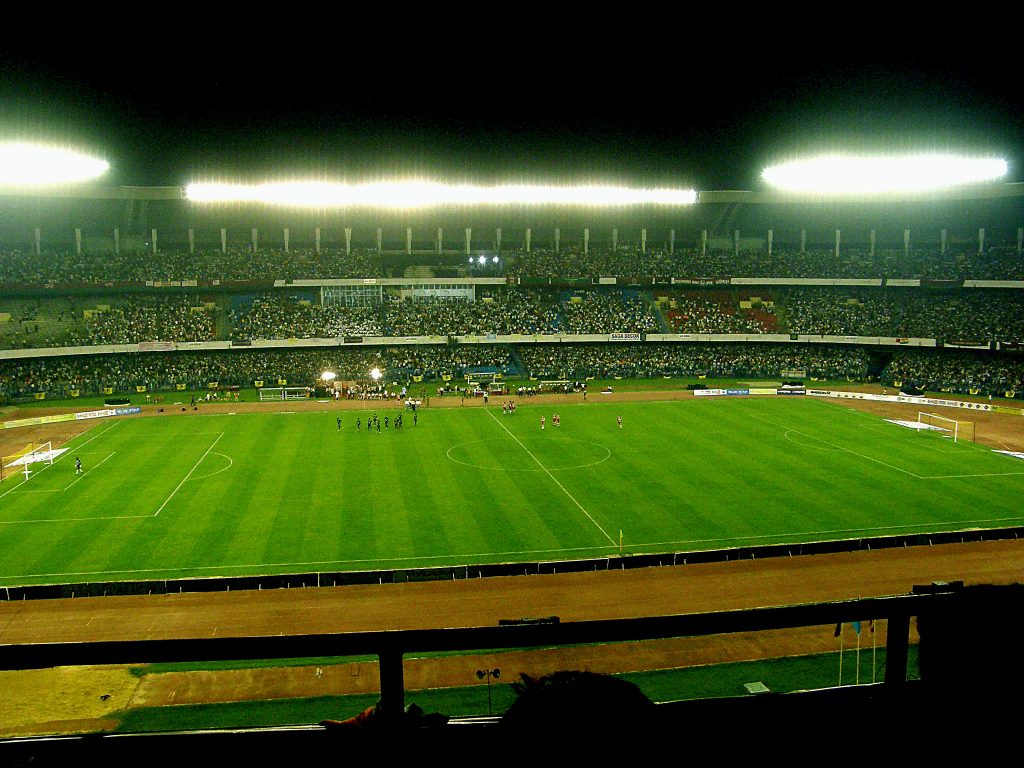 It is amazing to know that a stadium situated in a cricket mad country can hold the second number of spectators is just unbelievable. The stadium is situated in Bidhannagar in the mega city of Kolkata in eastern India. The city is known for its huge fan following for the game of soccer and the stadium holds matches of two of the Kolkata soccer teams, Mohan Bagan and East Bengal. India too plays its home game at Salt Lake Stadium.
1. Rungrado May Day Stadium – Pyongyang, North Korea
Capacity: 150, 000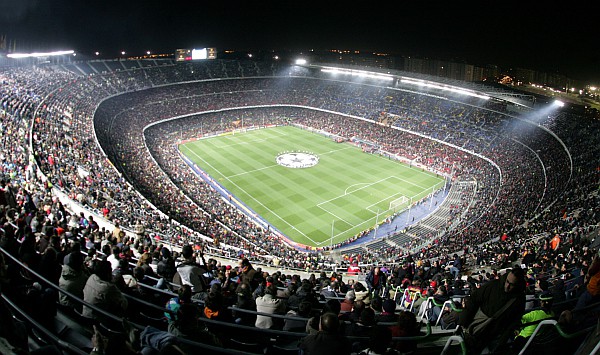 In a country which is deserted politically a stadium which can hold the highest number of football spectators is just unimaginable, but Rungrado May day Stadium can hold 150, 000 people at ones. The stadium is also known as Kim Ill Sung Stadium. The stadium is mostly used for football and army parades. It also holds the world record of having 190,000 spectators (mostly farmers) for a wrestling championship.