The World Golf Championships or WGC is actually a group of four annual golf events played by the professional golfers. This championship is created by the International Federation of PGA Tours. All the four tournaments involved in WGC are part of the money events of the PGA Tour, European Tour and Japan Golf Tour and they are authorized by the Asian Tour, Sunshine Tour and PGA Tour of Australasia, as well.
The amount of respect this competition has gathered because the total of the prize money from all four events involved exceeds the total prize money of four majors, this tournament is unofficially called as the fifth major tournament of Golf. Not only this the winner of any of the four WGC event gets a three year PGA tour exemption as well.
All You Want to Know about World Golf Championships
The Four World Golf Championships (WGC) tournaments
WGC-Cadillac Championship (since 1999) – Stroke Play
WGC-Cadillac Championship (since 1999) – Match Play
WGC-Bridgestone Invitational (since 1999) – Stroke Play
WGC-HSBC Champions (Since 2009) – Stroke Play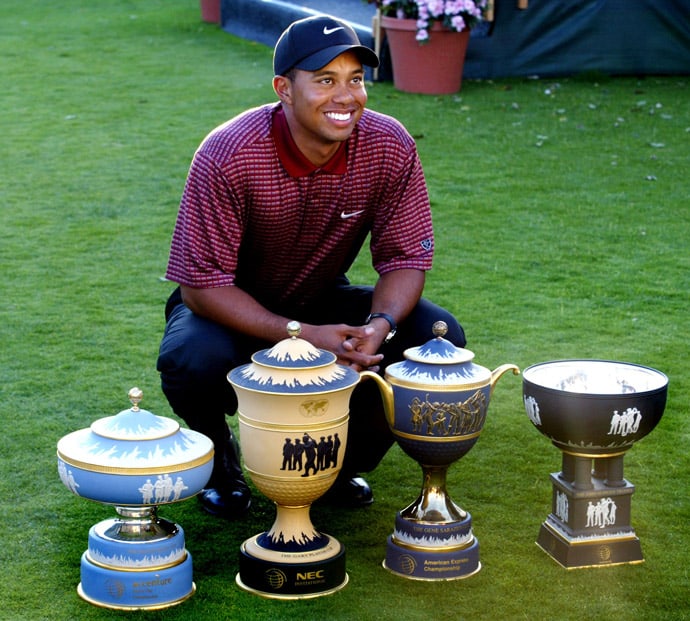 The concept of having a World Golf Tournament was introduced because the different professional golfing institutions wanted to create a big group of golf tournaments, which has leading golfers from different tours going on around the world, comes to a single platform rather than only for big or major tournaments. At the beginning it was called a 'World Tour' but then that concept was immediately dropped and four big golfing events were clubbed to gather to form a World Golf Tournament. All the above mentioned four tournaments are now attracting most of the elite golfers around the world and they are eligible to get a big number of points for their ATP Rankings.
The winners of these four tournaments will receive 70 to 78 Official World Golf Ranking Points each. These are the most number of points awarded to a winner apart from the golf majors which carries 100 points. Tiger Woods is the most dominant golfer in the World Golf Championships – WGC, he has won 18 tournaments in all. Jason Day is the current champion of the WGC. So from next time onwards whenever you see any of the golfing events out of those four which we have mentioned above, do not ignore them, because they are part of the 'unofficial fifth major'.