If you are a golf fan then you must read this article because it has all you want to know about the PGA Tour. The PGA Tour is a Golfing autonomous body who takes care of major and all other golfing tournaments. Just like ATP or WTA in tennis, PGA Tour takes care about professional golfing player's interests as well.
All You Want to Know about the PGA Tour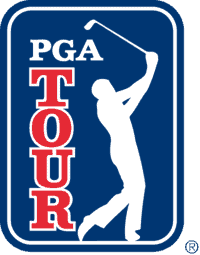 PGA Tour broke from the original PGA in the year 1968 as it was opposed to the club professionals. The PGA Tour has its headquarters in the Ponte Vedra Beach in Florida which is a suburb of Jacksonville. The current CEO of PGA Tour is Tim Finchem, the position he is holding since 1994. Sam Snead has the honor of winning most number of PGA Tours which is 82. CBS Sports, NBC Sports, Golf Channel and Sky Sports are the official television partners of PGA Tour. To get complete details and live scores you must log in to their official website, pgatour.com
History of the PGA Tour
The original tour was begun in the year 1929 and ever since it was started the tournament players always wanted to operate independently from the club professionals. But the dispute was never heard till the 1960s when more sponsors came out and shown their interest along with wide television coverage the dispute came out in the open. The players wanted a larger amount of money as their rewards whereas on the other hand PGA wanted to raise the general fund so that it can raise the game at a local level.
After the finals of 1968 many leading professional golfers voiced their disapproval towards the system  and the venues and the loads of club pros around. The increased frustrations to the golfers helped in establishing a new entity in August that year and they decided to have a PGA Tour. Where only American Professional golfers became the part of it. A ten member committee headed by Joseph Dey was established and the entire PGA Tour came into the picture
Tours Operated by the PGA Tour
PGA Tour – Top Tour

Canada, Mexico, US possession of Puerto Rico tournament

Champions Tour – for golfers above the age of 50 in Canada and UK

Webcom

Tour – in Colombia, Chile, Brazil, Panama, Mexico and Canada
PGA Tour Latinoamerica – 9 Latin American countries hosting the tournament.
PGA Tour Canada – 9 tournaments in Canada
PGA Tour China – To be launched in 2014