The golfing season is about to end. Everyone is waiting for the 2015 season to begin. Yes, there are few important post season tournaments yet to be played in the remainder of the year, but all in all it seems that the dust (or the grass?) has settled on the golf course at least for this year. The golf fans from the USA must be having a tough time to cope with their team's disastrous performance at the Ryder Cup this year so they must be hoping that, next year, when their team ushers into the 'President's Cup' next year, they perform far more better against their Asian counterparts compared to their performance against their European partners, so that US golf takes a fresh air to breath.
5 Golfers 5 Expectations in 2015
As the New Year is just round the corner let us see what we can hope from five of the best golfers around in 2015.
Phil Mickelson and his Return to the Form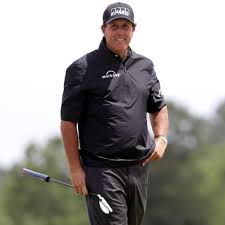 The 2013-14 season for Phil Mickelson was certainly a thing to forget fast. Although Mickelson made 18 cuts out of 21, he could not win a single tournament through out this year. There are many fans across the globe for this classy leftie and it was really sad to see Phil Mickelson performing that poorly in the Ryder Cup. He was in the top 10 finish only in the PGA Championship this year and this 44 year old golfer needs to have an improved year in 2015. Mickelson himself has said that there is plenty of good golf left in him in an interview he has given recently; hence we can surely expect the same in 2015.
A Controlled Bubba Watson
When it comes to temper management,
Bubba Watson is the last person whom  you can associate with. 2014 was in particular a really badyear for Bubba Watson as far as his temper is concerned. He is no doubt one of the most classy and talented golfers who carries plenty of hopes to become a world beater one day but his uncontrollable temper always comes as a hurdle. It is not only that he is suffering because of his temper, people around Bubba Watson too suffers a lot for example his Caddie, Ted Scott, who had a very tough 2014 while caddying around Bubba Watson. Hope Bubba Watson shows some controlled aggression and that will definitely inject some enthusiasm in the PGA circuit.
Dustin Johnson as a Golfer and Not as a Rock Star
Nothing wrong in having an image of a rock star because you always used to deliver a power packed performance on the golf course, but then it has some limitations as well. It is visible that the rock star image has taken over the golfer in Dustin Johnson and that is why he is not the same Dustin Johnson as we know. There is no doubt about his class and he still is a proven winner for sure, but 'DJ' needs to think about the way forward in his golfing career and hence his current break from the golf due to his newly achieved fatherhood will help him to gather the thoughts and he will be back in 2015 with much improved performance for sure.
Another Good Year for Rory McIlroy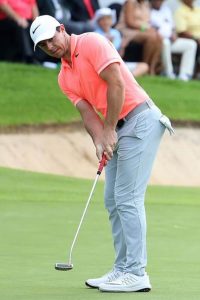 It was one of the most fantastic years for the ever so talented Rory McIlroy and he has become one of the most sought golfers among the golf fans this year. This Irishman won two majors back to back in The Open Championship and then the PGA Championship. If that was not enough he won the WGC – Bridgeston Invitational tournament as well. He has also finished in the top fives of the final FedEx Cup standings and scored 2-1-2 in the recently finished Ryder Cup and became the part of the winning European Team. Many golfers need to learn from Rory McIlory on how to dump the bad phase of your life and relive your professional life.
The Return of Tiger Woods and a Major Win by Him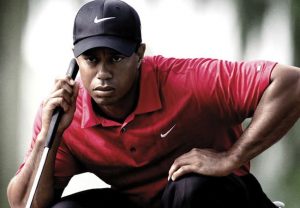 He still holds the utmost respect among the golf fans but he had poor and most forgetful years of his career and that too was marred with various kinds of injuries. Tiger Wood's back gave him plenty of troubles this year and his eagerness to comeback to the golf course pushed him more out of it. He has now gone through a surgery and he is taking important rest right now and we are expecting him to make a comeback as early as in January next year only. Watching Tiger Woods in full force and winning a tournament could be the best thing a golf fan could expect in 2015 and if that tournament is a Major than it will certainly be the icing on the cake!