The Pan American Games which is fondly called the Pan Am Games as well as a multinational sporting event in the Americas. The Pan American Games played both summer and winter games, although there was only one Pan American Game was held in 1990. The participants from the Americas only can participate in this event. The event is held every four years and precisely a year before the Olympics. The Pan American Sports Organization or PASO is the regulating authority of the Pan Am Games. The last Pan American Games were held in Toronto in the year 2015 and the next Pan American Games will be held in Lima the city of Peru in the year 2019. The Parapan American Games for the physically challenged athletes also held soon after the Pan American Games are finished. The structure of the Pan American Games movement is based on the Olympic Charter.
Interesting History about the Pan American Games – Pan Am Games
The first-ever time, the idea of organizing a Pan American game was raised during the 1932 Summer Olympics in Los Angeles, in which the Latin American countries were more enthusiastic about holding such an event. The first Pan American Games then was held in 1937 at Dallas but it was poorly followed by the public at that time and the records were never counted for those games. Then again in the first-ever Pan American Sports Congress held in 1940 in Buenos Aires it was decided that such a gaming event must organize and Buenos Aires should be the first city to host the Pan Am games in that year only, but then it was canceled due to the Second World War. In the second Pan American Sports Congress, it was finally decided that from 1951 there will be a regular Pan American Game every four years and Buenos Aires will be the first host only. Except for Canada, which was a Commonwealth Nation then, most of the Pan American countries participated in the Buenos Aires games.
Below are the sports that are played in Pan Am Games, and which countries are with the most medals.
Sports and Disciplines at Pan American Games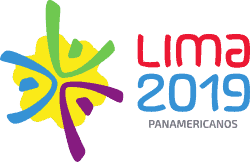 One must aware that the regulating authority of the Pan American Games PASO (Pan American Sports Organization) is very much particular between counting an event as a sport and a discipline. For example, Aquatics is a discipline in the Olympics, but it is a sport in the Pan American Games. Even medals are awarded on a per-event basis at Pan American Games hence there can be more events per sports or discipline. Baseball, Rugby Sevens, and Softball have two disciplines at the Pan American Games. Here is the list of sports and disciplines at the Pan American Games to be held during the 2019 Pan American Games at Lima, Peru. The games will start on 26th July 2019 and end on 11th August 2019.
Artistic swimming (2)
Diving (10)
Swimming (37)
Water polo (2)
Archery (8)
Athletics (48)
Badminton (5)
Baseball (1)
Basketball (4)
Basque pelota (10)
Bodybuilding (2)
Bowling (4)
Boxing (15)
Canoe sprint (12)
Canoe slalom (6)
BMX (4)
Mountain biking (2)
Road (4)
Track (12)
Dressage (2)
Eventing (2)
Jumping (2)
Fencing (12)
Field hockey (2)
Football (2)
Golf (3)
Artistic gymnastics (14)
Rhythmic gymnastics (8)
Trampoline (2)
Handball (2)
Judo (14)
Karate (14)
Modern pentathlon (5)
Racquetball (6)
Figure Skating (2)
Skateboarding (4)
Speed Skating (10)
Rowing (14)
Rugby sevens (2)
Sailing (11)
Shooting (15)
Softball (2)
Squash (7)
Surfing (8)
Table tennis (7)
Taekwondo (12)
Tennis (5)
Triathlon (3)
Volleyball (2)
Water skiing (10)
Weightlifting (14)
Freestyle (12)
Greco-Roman (6)
Leading Medal Winning Nations at the Pan American Games
Here are the top 10 medal-winning nations at the Pan American Games (Gold – Silver – Bronze – Total)
Summer Pan American Games
United States of America (1944 – 1454 – 1022 – 4420)
Cuba (875 – 593 – 558 – 2026)
Canada (456 – 657 – 802 – 1915)
Brazil (329 – 357 – 519 – 1205)
Argentina (294 – 327 – 428 – 1049)
Mexico (221 – 288 – 502 – 1011)
Colombia (108 – 147 – 229 – 484)
Venezuela (92 – 205 – 277 – 574)
Chile (44 – 91 – 151 – 286)
Dominican Republic (29 – 63 – 112 – 204)
Winter Pan American Games
USA (4 – 2 – 5 – 11)
Canada (2 – 4 – 1 – 7)
Pan American Games 2019
This year the Pan American Games are going to be hosted in Lima, Peru between 26th July – 11th August. There will be 41 nations participating in the Pan American Games in 2019. The total number of sports and events will be 38 and 423 respectively.
Participating Nations in Pan American Games
Just in case if you might be thinking which 41 nations will be participating in Pan Asian Games then here is the list of the participating Nations.
Antigua and Barbuda
Argentina
Aruba
Bahamas
Barbados
Belize
Bermuda
Bolivia
Brazil
British Virgin Islands
Canada
Cayman Islands
Chile
Colombia
Costa Rica
Cuba
Dominica
Dominican Republic
Ecuador
El Salvador
Grenada
Guatemala
Guyana
Haiti
Honduras
Jamaica
Mexico
Nicaragua
Panama
Paraguay
Peru
Puerto Rico
Saint Kitts and Nevis
Saint Lucia
Saint Vincent and the Grenadines
Suriname
Trinidad and Tobago
United States
Uruguay
Venezuela
Virgin Islands