The Racing Club is the professional football club based in Avellaneda a city based in the greater Buenos Aires, Argentina. The fans call the Racing Club by La Academia means the Academy in English. The club was founed on 25th March, 1903. The Racing club plays its home games in the Primera Division at Estadio Juan Domingo Peron in the Avellaneda, Greater Buenos Aires. The stadium can accommodate 51, 389 fans at a single time. The current interim President of the club is Diego Cocca. Racing Club is the current champions of the Primera Division and their official website is racing.com.ar
Racing is often considered in to the top 5 professional football clubs of Argentina and there is a valid reason for that as well. Racing has won 17 Primera Division titles till now and among those wins they have won 7 titles in a row between 1913 and 1919. The team has won many other big tournaments in Argentina as well. They are Copa Ibarguren for five times, Copa de Honor Municipalidad de Buenos Aires for four times and Copa Beccar Varela for once. Because of their playing style and such dominance the team is often called as La Academia or the Academy by its fans.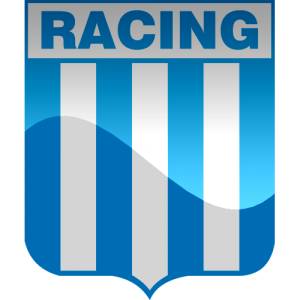 At the international arena, the Racing Club has won Copa Libertadores in 1967 and the Supercopa Sudamericana in 1988 and Intercontinental cup in the same year. So the Racing Club, in that way is the only second Argentine team to become a South American champion and the first one to win the club world champion title. In addition the Racing Club has also won Copa Aldao twice and Copa de Honor Cousenier once; these two tournaments are organized jointly by the AFA and AUF.
The team has its home in the Estadio Presidente Juan Domingo Peron which is fondly called as El Cilindro de Avellaneda or 'The Cylinder of Avellaneda'. The stadium has other sports facilities like artistic gymnastics, basketball, field hockey, boxing, martial arts, handball, tennis, volleyball and roller skating apart from being a football stadium.
The Racing Club has given many greats to the Argentina national football squad as well and hopefully it keeps on producing greats for the club itself and for the Argentine football as well.