Like many other sports, Rugby too finds staunch fans and supporters of the different teams, but when it comes to the stadiums in which this great game is played, people often lend their support to a one particular stadium regardless of the team they support. We have tried our best and have found out following stadiums of Rugby which are loved the most by the Rugby fans.
The Millennium Stadium, Cardiff, Wales
Capacity – 74, 500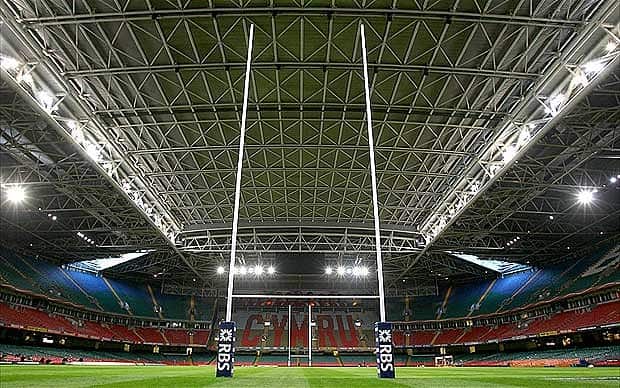 The Millennium Stadium in Cardiff is located right in the center of the town and hence it has become one of the most popular stadiums not only among the fans but also players of Rugby. The fans have an added advantage as the stadium has one of the best bars you can ever visit and fans can retire to it within a matter of minutes. The atmosphere inside is so electrifying that it is only can be experienced after you enter the arena. The stadium looks gorgeous when the roof is closed.
Newlands, Cape Town, South Africa
Capacity 51, 900
Whether it is cricket or rugby the backdrop of the Table Mountain always gives an added advantage to both the stadiums. The stadium may not be so popular for the facilities it provides but the atmosphere, it offers is totally out of this world. The world spectacular is probably made for such stadium only.
Eden Park, Auckland, New Zealand
Capacity 50, 000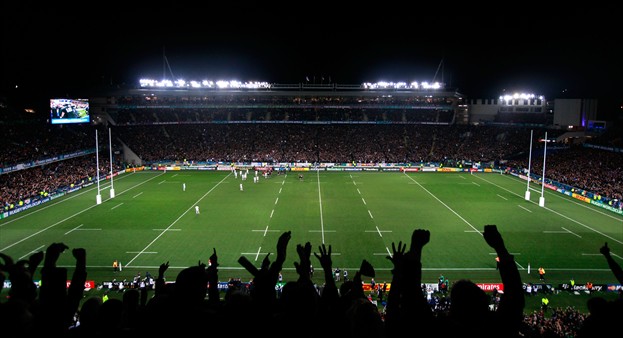 The stadium also hosts Cricket along with Rugby and it is the home of All Blacks. It lacks in facilities but the fact that witnessing a Rugby match in a stadium which is more than 100 years old itself is enough to feel the excitement. The ground is probably the only ground in the history which has hosted two Rugby World Cup finals.
Thomond Park, Imerick, Ireland
Capacity 26, 500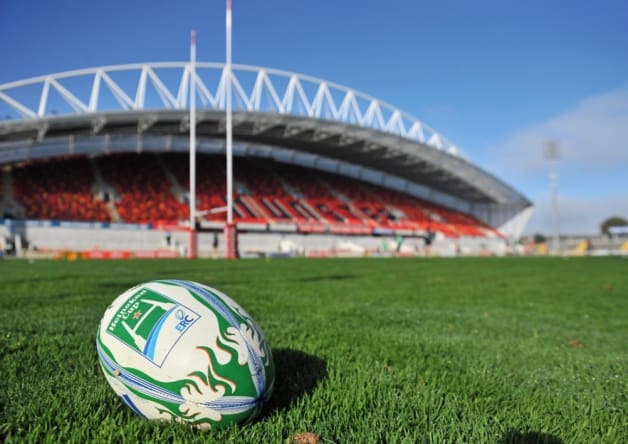 Probably the most underrated Rugby stadiums of the world, but ThomondPark certainly is popular among the Rugby fans because of the seating arrangements and the atmosphere it gives. Despite undergoing a redevelopment the terracing has been kept as it is and that's the best part of the stadium's looks is.
Suncorp Stadium, Brisbane, Australia
Capacity 52, 500
The Suncorp Stadium is one of the biggest Rugby stadiums of the world not only because it can hold more than 52 thousand fans but also because the great seating arrangement it has. It is also the best example of modern stadium architecture. One more stadium, which is surrounded by bars which has an easy access to it.  The stadium guarantees an electrifying atmosphere all the time.
Parc des Princes, Paris, France
Capacity 48, 712
The electrifying atmosphere created by the fans which is a non stop fun probably covers the lack in facilities available in the Park des Princes stadium of France. The voice never stops here and the perfect location also adds to the advantage.