You will get all the important information about Bundesliga in this single article. You will have first hand information about the history of the league and how it is managed. The information is up to date and hence you will not have to give much of a time for this article unlike on some of the other websites.
All about Bundesliga
What is
Bundesliga

?

Bundesliga is Germany's premier football league which is played between 18 professional football teams. Bundesliga is affiliated with UEFA and it was started in 1963. The teams which relegate to the lower level play for 2.Bundesliga. The domestic competitions for the Bundesliga are DFB-Pokal and DFL-Supercup. The current Champions of the Bundesliga are Bayern Munich. Bayren Munich has won 23 Bundesliga titles till now, which is also a record. Sky Deutschland, ARD, ZDF, Sport1 and Dubai Sports are the official TV partners of Bundesliga. The official website for Bundesiga is bundesliga.com
Brief History about Bundesliga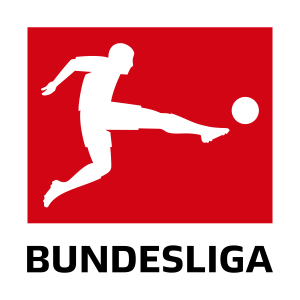 As we all know that after the Second World War Germany suffered a partition and there used to be two countries 'East Germany' and 'West Germany'. West Germany was progressing well in all the parameters, where as East Germany was under the iron curtain. West Germany lost to Yugoslavia in the 1962 World Cup Quarter Final played in Chile, this was a shocker to all the West German football fans and they sought a football league to revamp West Germany's future in Football and thus 'Bundesliga' was found. East Germany, though maintained their own league called DS-Oberliga since 1950 which was renamed after a few years as Football Oberliga DFV.
Structure of Bundesliga
Each of the Bundesliga associated club has to play it to achieve a championship tag. Each club plays other club twice on home and away basis. Previously the victorious team used to get 2 points for a win, 1 for a draw and nothing for a loss. But since 1995-96 season the victorious team gets 3 points for securing a win. At the end of the season, which is played between August and May, the highest number of point scorer is declared champions. The top 3 finishers on the table automatically qualifyfor the UEFA Champions League where as the 4th placed team enters the 3rd qualifying round of the UEFA Champions League. The bottom 2 teams of the Bundesliga get relegated to 2.Bundesliga and top 2 teams of 2.Bundesliga get a berth in the next seasons main Bundesliga competition. One more thing to be noted the 16th team on the Bundesliga table (3rd from the bottom), then plays with the 3rd place team in the 2.Bundesliga in a playoff and winner of that match qualifies to play for the next season of main Bundesliga.
Teams Qualified for the 2014-15 Season of Bundesliga
FC Augsburg
Bayer Leverkusen
Bayern Munich
Borussia Dortmund
Borussia Monchengladbach
Eintracht Frankfurt
SC Freiburg
Hamburger SV (

play-off

winners)
Hannover 96
Hertha BSC
TSG 1899 Hoffenheim
1. FC Koin (

2.

Bundesliga Champions

, 2013-14)
FSV Mainz 05
SC Paderborn 07 (

2.

Bundesliga runner up, 2013-14)
Schalke 04
VfB Stuttgart

Wrder

Bremen
VfL Wolfsburg