Golf is a gentlemen's game for sure without even calling it one and most of the golfers over the years have behaved well immensely yet there are some of those golfers who sometimes lose their cool and are not liked by the fans in general, despite they being great at the game. We are not going to discuss about those golfers today, we will spare some time about them later, but now its time to praise these 5 current golfers in the PGA circuit who are extremely popular among the fans. Let us know who are those and why they are so popular across the world.
Best Golfers of the World Today
Tiger Woods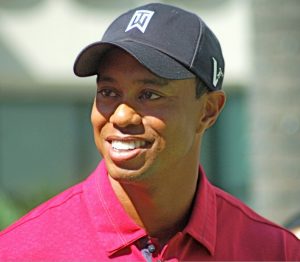 Yes his image was taken a shock when he was involved in a scandal involving his wife as well. But that lasted in the public image for few months only. Tiger Woods was the most popular golfer before the scandal happened and he has regained his popularity even after getting hit by that scandal. The reason is that his soft spoken and emotional nature. Never shows extraordinary reactions on the golf course. Even his off field conversations on popular TV shows has helped him winning more hearts.
Phil Mickelson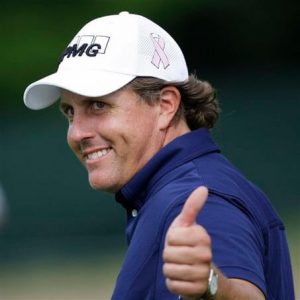 Phil Mickelson always carries two different kinds of opinions about him. The fans are divided when it comes to Phil. This rare breed of left golfers has found a good place amongst the fans and being lefty is one of the reasons for him being popular. Girls find him having a playboy appeal and that is why Mickelson finds more female fans than male fans. To make things look balanced Phil Mickelson wears a high end alligator-skin belt.
Jim Furyk
Jim Furyk is often known as a family man on the sidelines of the golf course and that is probably the reason for him being so popular amongst the golf fans. Although he is not that likable, but yet you can't deny the fact that he is liked by those who still have faith in family values. Apart from being a family man Jim Furyk also known as a person who minds his own business and has been doing good this year as well.
Adam Scott
This guy is very popular amongst the fan by having those famous rugged good Australian looks of his. If there is a competition between the golfers on who is the 'most attractive golfer' around the PGA Tour as on today, Adam Scott would definitely win that contest with utmost ease. With those looks Adam Scott is also known to be down to earth and a gentleman all through his career and for more than a decade he has been the most liked players on the PGA.
Rory McIlroy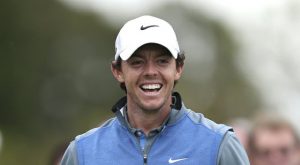 It seems that no list of 2014 can be called complete without having Rory McIlroy in it. He has been the wonder  boy of golf this year. He had a worst possible start this year with a break up with Caroline Wozniacki but then he came out of it really good and won two majors in a row and became a darling of fans. The moments when Rory hit the ball straight into the pocket of a fan and then that funny discussion with him later earned him huge fan following. If you do not believe us, then check his Twitter account please!