When a sport becomes a religion in a certain country it gets a nirvana. Just like what Baseball is for the United States or Hockey for Canada or Cricket for India, Football is for Brazil. Calling football as the most popular sport in Brazil doesn't provide it its real value hence religion is the perfect description for the madness and the fan following for the sport of football in Brazil. People eat, sleep and drink football and whenever or wherever there is football game going on, there is a carnival like atmosphere it creates with it.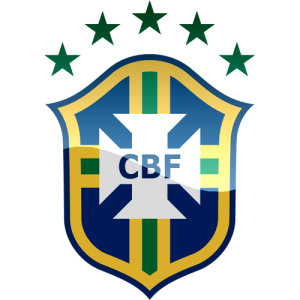 It is not because people love the game so much and thus football became the religion in Brazil, but it is because the way their national team has performed in the international soccer, it has deep roots in the country. The national football team of Brazil has won five FIFA World Cups since the tournament has begun; this shows the dominance of the Brazilian football team on world football stage. The team has won the FIFA World Cups in 1958, 1962, 1970, 1994 and in 2002. The country has also hosted the biggest sporting event of the world twice till date, first in 1950 and most recently in 2014.
The football in Brazil has been managed by the Brazilian Football Confederation. The national team of Brazil first played its international game in 1894. There are 2.1 million registered football players in Brazil, so  you can imagine the madness people carry with them when it comes to football in Brazil. More over, there are 29, 208 registered football clubs across the country as well. The Brazil national football team apart from the FIFA World Cup participates in the Confederations Cup and also in Copa America competition. They also participate in the Latin American regional football competitions like Copa Libertadores and Copa Sudamericana.
The domestic club football competitions are equally played with high spirit and zeal. The Brazilian domestic premier football league Serie A is listed in world's most popular and most competitive club football league championships as well.
The Brazilian football has produced some of the football giants and gems along the years. They are Pele, Ronaldinho, Ronaldo, Rivaldo, Garrincha, Dunga, Mano Menezes, Cafu, Romario, Roberto Carlos, Kaka, Paulo Henrique Ganso, Oscar, Lucas and Neymar.