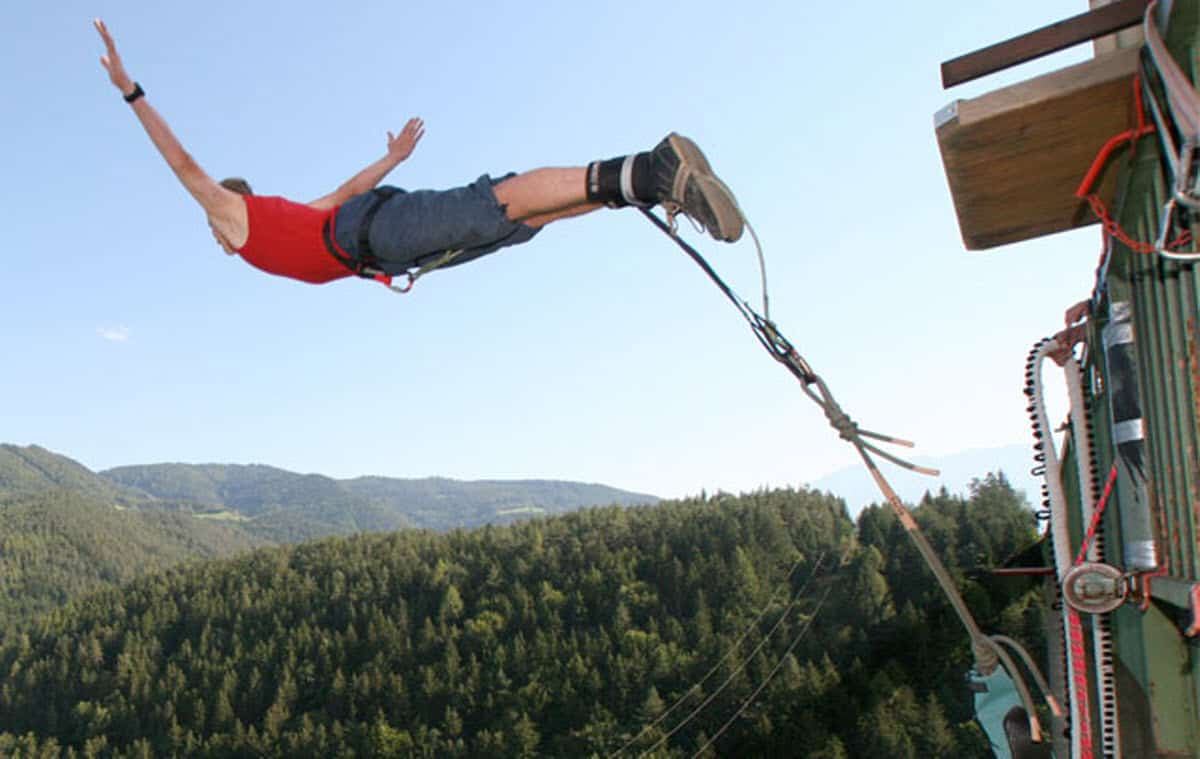 People often want to have some extreme fun and adventure sports is always there to give them that extra and extreme pleasure and fun which can thrill them and give them a lifetime experience. Bungee Jumping is one of those adventure sport that can thrill you.
Definition Of Bungee Jumping
Bungee Jumping or (Bungy Jumping) is an activity that involves jumping from a tall and fixed structure with a large elastic cord is connected to the player's legs.
All though the definition suggests that a player jumps from a fixed and tall structure some times a bungee jumping can also be done from a moving object as well. A bungee jumper can also jump from a hot air balloon or a helicopter.
How it thrills?
The thrill perhaps is not when you dare to drop yourself from a very tall structure, but the thrill comes when you jump and after a long free fall and that elastic cord makes you rebound after touching the ground below.
How it all started.
On 1st April 1979 members of the Oxford University Dangerous Sports Club 'bungee jumped' from the 250 foot (76 m) Clifton Suspension Bridge in Clifton, UK. Although this bravado did not go well for the authorities as they all were arrested shortly after the event.
The first commercial and organized Bungee Jumping was done by A. J. Hackett a New Zealander when he first 'bungee jumped' from Auckland's Greenhithe Bridge in the year 1986. Since then he has performed Bungee Jumping on numerous bridges and structures across the world, which includes the famous Eiffel Tower.
Highest Bungee Jump
It was A. J. Hackett only achieved this feat in August 2005 when he Sky Jump from the MacauTower and made it the world's highest jump at 233 meters (or 764 ft). But it was not recognized as the world's highest bungee jump because it was not strictly or technically a bungee jump. Since then many have tried to achieve the feat both from fixed and moving structures.
Famous places where Bungee Jumping are done
Macau Tower
Greenhithe Bridge
Eiffel Tower
TV Tower-Prague
Verzasca Dam
The Bloukrans Bridge
Royal George Bridge
Variations in Bungee Jumping
Catapult


TwinTower

Trampoline
Running
Ramp