History and Description of Krestovsky Stadium
The Krestovsky Stadium also known as Zenit Arena or Saint Petersburg Stadium. It is a retractable roof stadium in Saint Petersburg, Russia.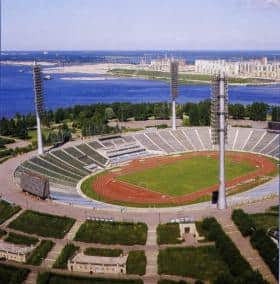 It is also a home stadium for FC Zenit Saint Petersburg. This stadium got built on the site of Kirov Stadium.
Planning for the new stadium began in 2005. The construction work started on 2008 and the stadium planned to be complete by 2009. But works delayed due to some problems, which included a redesign to comply with FIFA requirements and fraud investigations.
Russian oil firm Gazprom was initially funding for the Saint Petersburg Stadium, but they pulled out. Afterwards St. Petersburg government took the project. Work finally paceed up in 2016 and the stadium completed in April 2017.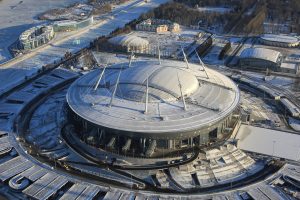 The first official match in this stadium was played on 22nd April, 2017 when Zenit hosted Ural for a league match where the result was Zenit 2-0 Ural.
The stadium is been design by a Japanese architectural firm Kisho Kurokawa, the stadium resembles to a spaceship as it has a roof held up by many posts.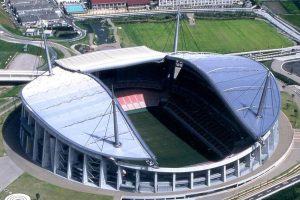 It has some similarities as the Toyota Stadium in Japan, which is designed by the same firm.
Saint Petersburg Stadium is one of the playing venues of the World Cup 2018 in Russia, during which it will host four first round group matches, a quarter final, a semi final, and the match for third place. It also hosted four matches during the 2017 Confederations Cup, including the final.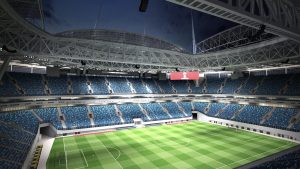 Capacity of the stadium is  56,196 for regular league matches, but for the World Cup its going to increase around 68,000.
2017 Confederations Cup
Russia 2-0 New Zealand
Cameroon 1-1 Australia
New Zealand 0-4 Portugal
Chile 0-1 Germany