Spring Training of MLB
The Spring Training in the Major League Baseball is a series of practice and exhibition games which precedes the beginning of the regular MLB season. Obviously, having a long and established spring training season helps the players, especially the new players to get ready for the audition for roster and position sports. The existing players can also get a chance to practice prior to get into the competitive mode. Fans too get a huge opportunity to get their heroes' autographs as there is less or no tension on them.
Regular Season of MLB
Right now the MLB regular season has 12 games per team. The season begins on the first Sunday of April and ends on the first Sunday of October every year. During the course of the season, teams need to compete for one of the five playoff births in their league. They can win one of these berths by either winning their division or by getting a wild card spot.
American League Teams (AL)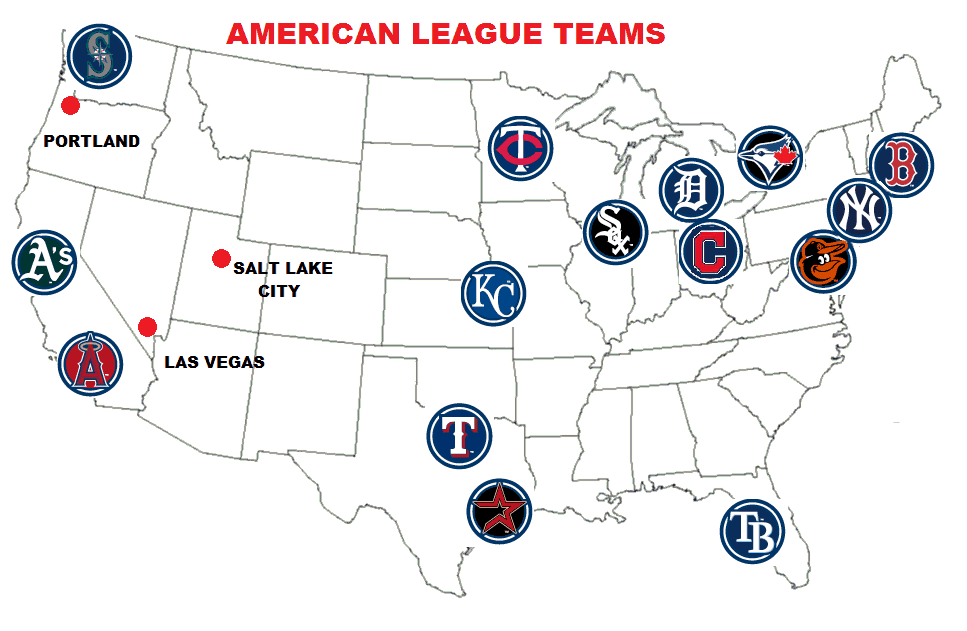 Eastern Division – MLB
Baltimore Orioles (1894) | City: Baltimore, MD | Arena: Oriole Park, Camden Yards
Boston Red Sox (1901) | City: Boston, MA | Arena: Fenway Park
New York Yankees (1901) | City: New York, NY | Arena: Yankee Stadium
Tampa Bay Rays (1998) | City: St. Petersburg, FL | Arena: Tropicana Field
Toronto Blue Jays (1977) | City: Toronto, ON | Arena: Rogers Centre
Central Division
Chicago Whit Sox (1894) | City: Chicago, IL | Arena: US Cellular Field
Cleveland Indians (1894) | City: Cleveland, OH | Arena: Progressive Field
Detroit Tigers (1894) | City: Detroit, MI | Arena: Comercia Park
Kansas City Royals (1969) | City: Kansas City, MO | Arena: Kauffman Stadium
Minnesota Twins (1894) | City: Minneapolis, MN | Arena: Target Field
Western Division
Houston Astros (1962) | City: Houston, TX | Arena: Minute Maid Park
Los Angeles Angles of Anaheim (1961) | City: Anaheim, CA | Arena: Angel Stadium of Anaheim
Oakland Athletics (1901) | City: Oakland, CA | Arena: O. co Coliseum
Seattle Mariners (1977) | City: Seattle, WA | Arena: Safeco Field
Texas Rangers (1961) | City: Arlington, TX | Arena: Globe Life Park, Arlington
National League Teams (NL)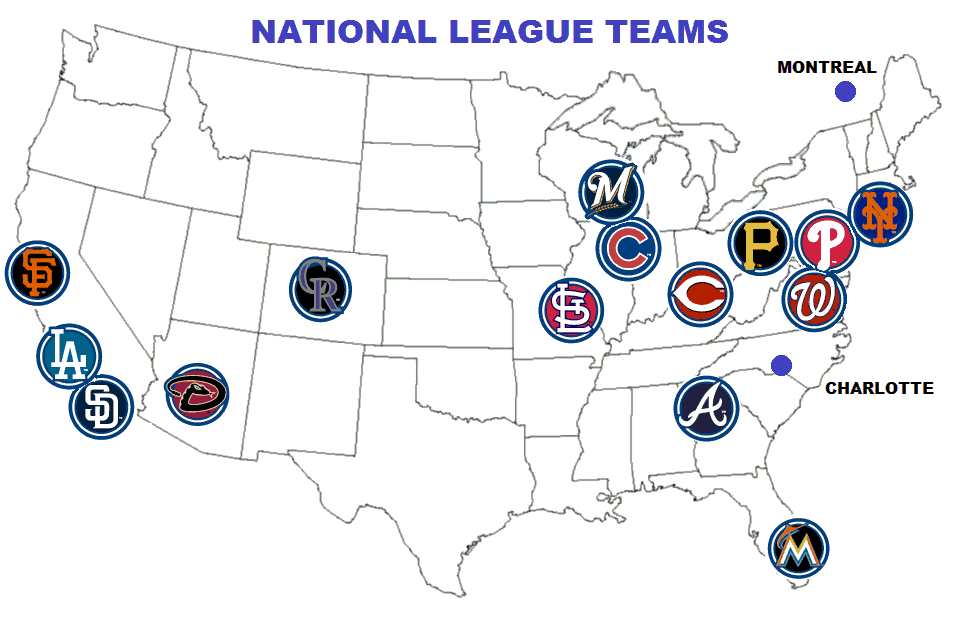 Eastern Division
Atlanta Braves (1871) | City: Atlanta, GA | Arena: Turner Field
Miami Marlins (1993) | City: Miami, FL | Arena: Marlins Park
New York Mets (1962) | City: New York, NY | Arena: City Field
Philadelphia Phillies (1883) | City: Philadelphia, PA | Arena: Citizens Bank Park
Washington Nationals (1969) | City: Washington, DC | Arena: Nationals Park
Central Division
Chicago Cubs (1870) | City: Chicago, IL | Arena: Wrigley Field
Cincinnati Reds (1882) | City: Cincinnati, OH | Arena: Great American Ball Park
Milwaukee Brewers (1969) | City: Milwaukee, WI | Arena: Miller Park
Pittsburgh Pirates (1882) | City: Pittsburg, PA | Arena: PNC Park
St. Louis Cardinals (1882) | City: St. Louis, MO | Arena: Busch Stadium
Western Division
Arizona Dimondbacks (1998) | City: Phoenix, AZ | Arena: Chase Field
Colorado Rockies (1993) | City: Denver, CO | Arena: Coors Field
Los Angeles Dodgers (1883) | City: Los Angeles, CA | Arena: Dodger Stadium
San Diego Padres (1969) | City: San Diego, CA | Arena: Petco Park
San Francisco Giants (1883) | City: San Francisco, CA | Arena: AT&TPark