When it comes to popularity in sports in Latin America, football leaves behind every sport with a huge difference. Countries like Brazil, Uruguay, Paraguay, Chile and Argentina are just crazy about football. Argentina has a world record of having over a 2,658, 811 registered football players and there is no counting of unregistered players, so one can understand where Argentina stands when it comes to football! Apart from these registered players there are 3, 337 football clubs which are registered with the Argentine Football Association or AFA.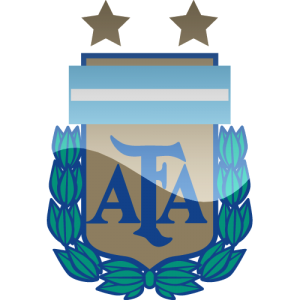 It all started in the middle of the 19th century when Argentina was introduced to the game of football. The game of football was brought by the British immigrants living in Buenos Aries. The first ever football match in was played in 1867. But the first ever football league in the country was introduced in 1891. This means that it is the 3rd oldest football league of the world after Britain and Netherlands. The Argentine Football Association or AFA was formed in the year 1893 and this makes it the 8th oldest football organization in the world.
There are total 8 teams which have won the FIFA World Cup and Argentina is one of them. They did this first in 1978 and then in 1986. They were also runners up in the 1930 FIFA World Cup. Apart from this the Argentine national football team has also won the Copa America, the regional football competition of Latin America for 25 times and the FIFA Confederations Cup once in 1992 as well. In the 2004 and 2008 the Argentine Football Team has also won the Olympic Gold Medal. The U20 team from Argentina has won 6 U20 football world cups which is a record to beat till date.
Even the Argentine football clubs are not far behind in making records. They have won the most Intercontinental Cup titles (9 times) and the most Copa Libertadores titles (22 times). The women's football in the country too is not far behind in achievements. They have won their first ever Compeonato Sudamericano Femenino competition in 2006. The Argentine football team has also won the Futsal World Cup in 1994 and has also won the Futsal for the visually impaired in 1998. In the Beach Football World Cup Argentina has best finish of No. 3 in 2001.