There is at least one transfer of player a day. And, big names in the football world, especially the European and Chinese clubs, never fail to surprise the supporters with their generosity. There seems to be no limit.
About 20 years ago, the contract to buy "the alien" Ronaldo at € 23 million resulted in a seismic in the transfer market. Guess what? Up to now, the value of professional players is estimated at € 223.7 million – according to the scientific calculations of CIES Observatory.
What about the real record transfer contracts? Do they belong to Ronaldo or Messi, or … another name? Let's count down the 10 most valuable football transfer contracts so far.
You'd also like: View live football matches with bongdaf.net
10. Romelu Lukaku – € 85m from Everton to M.U
Around 2013 to 2017, Lukaku had such an excellent performance in Everton and he was often compared to Messi and Ronaldo due to the admirable scoring performance. As a result, Manchester United willingly spent € 85m to take Lukaku from Everton in July 2017.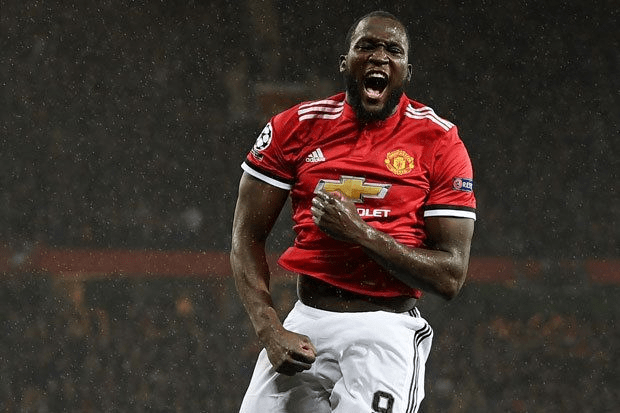 Lukaku in Man United
Although this 5-year recording contract brought fame to Lukaku, all the striker no. 9 has shown at M.U for nearly 2 years is not satisfactory.
9. Gonzalo Higuain – € 90m from Napoli to Juventus
During the years of playing in Argentina, Spain, and Italy, Higuain has demonstrated his professional level with the sensitivity in the penalty area and the ability to compete directly.
In 2015/16 league, Higuain was a student of Maurizio Sarri and became Serie A's top scorer with 36 goals balancing the long-lived a record. Hence, in summer 2016, Higuain went to Juventus with a huge contract worth € 90 million.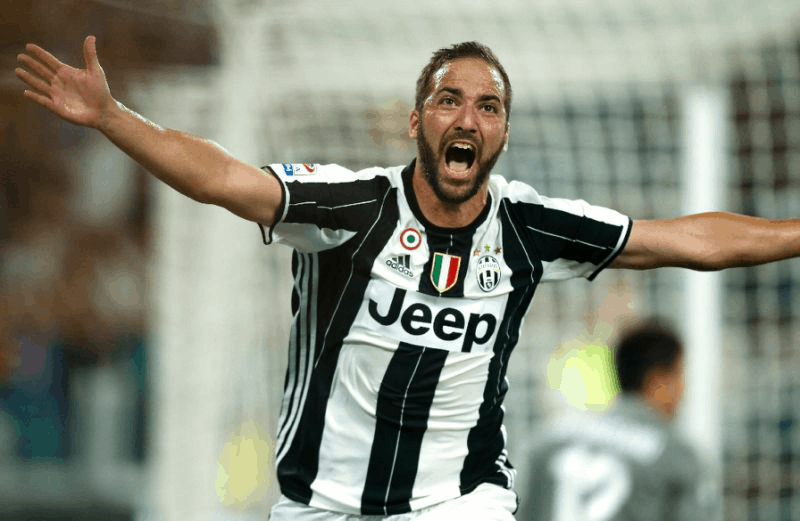 Higuain in Juventus
Soon after, he had an impressive debut contributing the 2-1 victory for Juventus against Fiorentina. In general, this player has done well at Juventus all the time. Unfortunately, the club "kicked" him cruelly after recruiting Cristiano Ronaldo.
In January 2019, the 31-year-old striker joined Chelsea on loan until the end of the season.
8. Cristiano Ronaldo – € 94m from Manchester United to Real Madrid
CR7 is a legend though now he has not remained his peak. And, he does not own the most valuable transfer contract. On July 2009, he became the most expensive player when transferring from Manchester United to Real for € 94 million.
CR7 in Real Marid uniform
Almost 9 years together, Ronaldo Ronaldo and Real have won 15 titles including two La Liga, two Spanish King's Cups, four UEFA Champions League titles, two UEFA Super Cups, and three titles to the FIFA Club World Cup. Ronaldo is the most goal-scored player both for Real Madrid and in UEFA Champions League history.
7. Cristiano Ronaldo – € 100m from Real Madrid to Juventus
In July 2018, Ronaldo left Real to join Juventus in Serie A with a contract worth € 100 million. This became the biggest shock in the transfer market since Italian had not been an expected destination for the Portuguese superstar.
Juventus is not the rich French giant like Paris Saint-Germain or above all, Ronaldo's old home – Manchester United. However, CR7 has revived Serie A when many supporters are not very interested in this league. Simply, superstars no longer play here as much as before.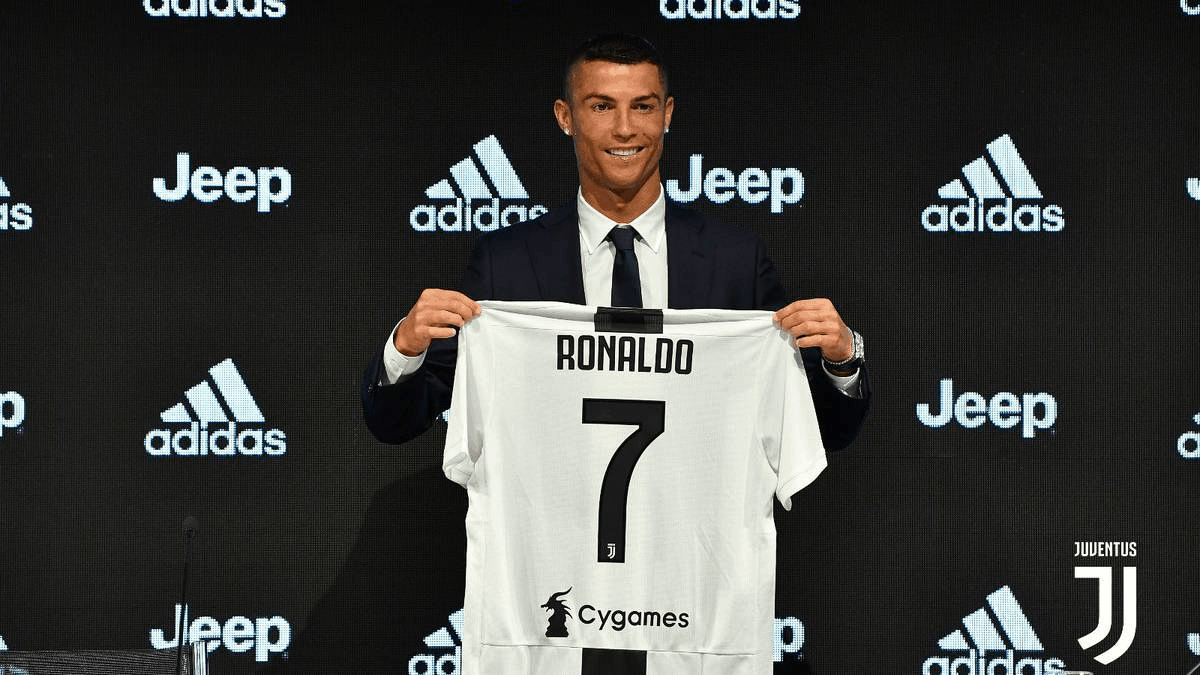 The new home of Ronaldo
Cristiano Ronaldo has long been obsessed with perfection. Even when he is no longer at his peak of the footballing career, CR7 is still working hard in a new environment, in the new uniform of Juventus.
This Serie A season is worth watching!
6. Gareth Bale – € 100.8m from Tottenham Hotspur to Real Madrid
During the summer of 2013, the Bale transfer contract was always the focus of the world press, which ended with a valuable deal at € 100.8m. Bale left Tottenham for Real Madrid.
After 6 years, this player seems to be unhappy at Real. He barely speaks Spanish, meaning he can not communicate with other teammates. Last February, after scoring to make the 2-1 victory against Levante, Bale refused to celebrate with his peer.
Not get on well with each other?
After Ronaldo went to Juventus, Bale's future at Santiago Bernabeu is unsecured. He can entirely say goodbye to the club this summer.
5. Paul Pogba – € 105m from Juventus to Manchester United
In 2009, Pogba moved from Le Havre to Manchester United. Then, he left for Juventus. In August 2016, Paul Pogba returned to Manchester United with a super high transfer fee. The € 105m deal broke Gareth Bale's transfer record from Tottenham to Real Madrid earlier.
Pogba in Man United
On this return, Pogba seems not to get on well with the coach when the talent Jose Mourinho claimed that Pogba placed himself on the club. Paul Pogba is looking forward to leaving Old Trafford, who is linked with a move to Barcelona or Juventus.
4. Ousmane Dembele – € 105m from Borussia Dortmund to Barcelona
In the summer of 2017, Ousmane Dembele officially moved to Barcelona for € 148-million contract depending on Dembélé's achievements in the club, of which € 105m will be paid in advance to Dortmund. The contract has a 5-year term with a release clause of up to 400 million Euro.
Dembele left Dortmund for Barcelona
Up to now, Dembele is one of Barca's most impressive players. However, outside the pitch, this talented striker has continuously made the media scandals because of the disciplinary behavior and indulgent lifestyle.
3. Philippe Coutinho – € 120m from Liverpool to Barcelona
In early 2018, Barcelona officially recruited Philippe Coutinho from Liverpool for a price of € 160m, of which, € 120m is the initial fee. Up to now, Coutinho fails to make him noticed at the new club. Nothing is new, the power in Barcelona only goes to Lionel Messi. But even the superstar like Coutinho is left out, kind of shocking.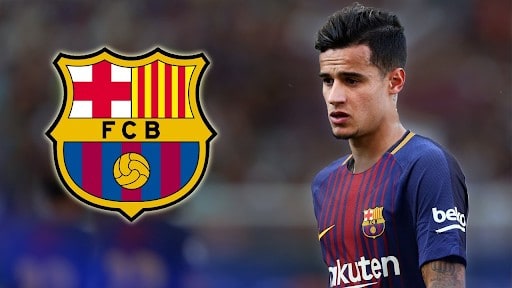 Confused Coutinho
Barcelona is still going straight to victory, but Coutinho seems lost. He expressed extremely pale despite being created many opportunities. Coutinho's confusion has been so evident that his teammates – Jordi Alba hardly passes the ball to him. Instead, he finds a safer direction – Messi.
2. Kylian Mbappe – € 145 million from Monaco to Paris Saint-Germain
20-year-old Mbappe has shown excellent performance at the 2018 World Cup, contributing to the French team's championship.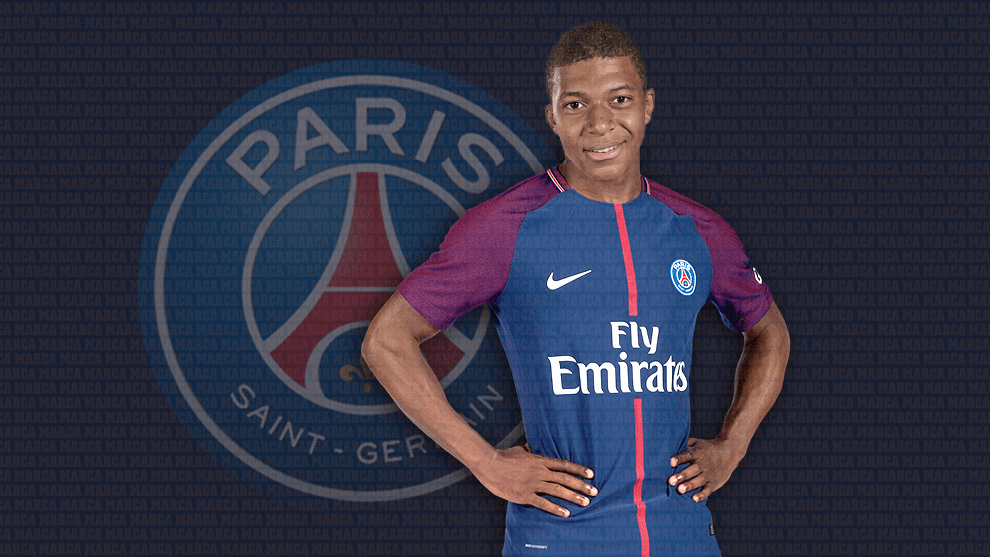 Mbappe in PSG
Currently, in PSG, Mbappe has performed superbly and demonstrated he is worth every penny of the value transfer contract. However, an individual cannot save an entire team when the club is not worthy for Mbappe to show off his talents.
Even so, young talent still shows his loyalty when affirming on Telefoot that his contract with PSG would be until 2022, and he would definitely stay at the Parc des Princes next season.
1. Neymar – € 222 million from Barcelona to PSG
In the summer of 2017, Neymar once again shocked the football world when PSG suddenly knocked on Barcelona's door and paid € 222m to get Neymar. Up to now, this is the most expensive transfer contract publicly available.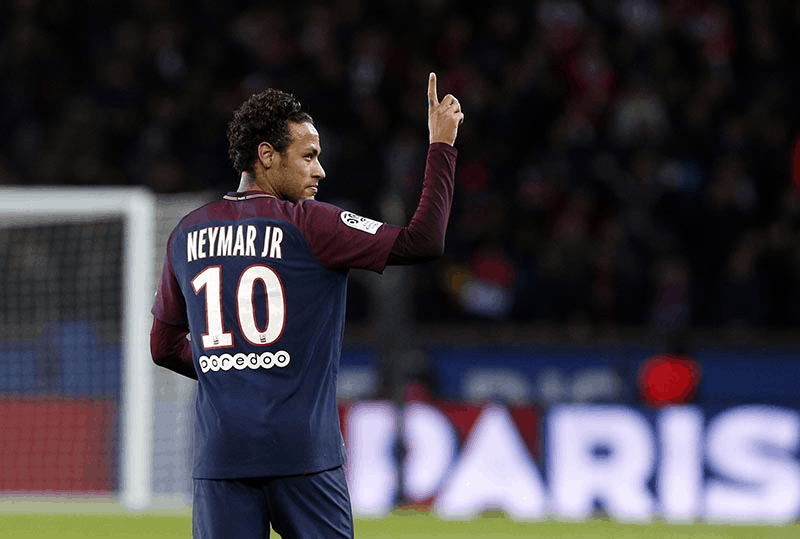 Neymar in PSG
Nearly all of the Champions League, Neymar caused disappoint with constant injuries. As a result, the expensive player could not take part in the decisive match. Lacking Neymar, the team even played more sublimated but still had to stop at round ⅛.
Neymar seems ready to look for a more elite team. Recently, Real welcomed the return of talented coach Zinedine Zidane. The club is willing to spend huge as a gift to reunite this French legend. Neymar is in consideration. This prediction takes time to prove.
Wrap Up
Is Neymar really worth as the world's most expensive player? CIES don't think so. In fact, this price does not accurately reflect the player's ability but is dominated by many other factors such as brand value, age, or negotiating ability of brokers.
Kylian Mbappe is the choice of CIES. Does this organization "inflate" the value of Mbappe? Follow his performances in the 2019 season here to figure out the answer yourself.