In this article you will find information about the Australian Rugby Union Super Rugby and other club tournaments' franchise New South Wales Waratahs. Get all the important details about the franchise in brief.
All about New South Wales Waratahs
Basic Details about New South Wales Waratahs
Union: Australian Rugby Union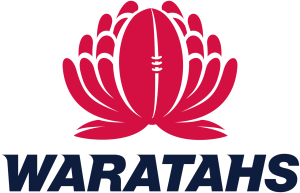 Nickname(s): Tahs
First Matches: 1982 as New South Wales | 1996 First Super 12 Match
Representing: The city of Sydney, New South Wales, Australia
Home Grounds: ANZ Stadium (Capacity: 83, 500 fans) and Sydney Football Stadium (Capacity: 45, 500 fans)
Current Coach: Michael Cheika
Current Captain: Dave Dennis
Most Caps: Phil Waugh – 136
Top Scorer: Matt Burke – 1172
Super Rugby Titles: 2014 (1st title)
More about New South Wales Waratahs
New South Wales Waratahs are the Australian Rugby Union franchise, which represents the majority of the New South Wales area in the Super League Rugby competition. The local opponents for the New South Wales Waratahs are the Brumbies which represent the other southern part of the area along with the Riverina team. The Brumbies are based at Canberra, the Australian Capitol Territory.
The Waratahs was originally known as the New South Wales Rugby Union or NSWRU but the name had to change when they became part of the Super Six, Super 10 and Super 12 competitions. Most of their home games are held at ANZ Stadium and Sydney Football Ground in Sydney.
The original NSWRU was founded in 1874 and it was one of the very first rugby clubs of Australia. By 1880 the Sydney Rugby Union had more than 100 clubs under it. Since then till the professional Rugby era started around 1990s the NSWRU was one of the biggest forces of Australia's internal rugby structure. In the past they have even beaten the international rugby sides in  friendly matches, like the Springboks and All Blacks.
In Super League too, The New South Wales Waratahs were slow starters. Having won only half of their matches in the debut season of Super 12 in 1996, they became the Champions of the competition in 2014 which was renamed to Super Rugby.
The New South Wales Waratahs play in Cambridge Blue Jersey and navy blue shorts. The logo still has the flower of Waratah in it which was part of the old NSWRU team.