If there is only one complimentary tag of 'Rock Stars' is available in the cricket fraternity then that tag will surely go to the players of the Indian Cricket Team. It hardly matters that cricket and its all three existing formats were invented by England or first played in England, but for Indians, cricket is no less than a religion. If you want to witness the craze for football, then you must visit Brazil, the same can be called for Cricket and India. Ever since, India started playing cricket, it has become a hit. Being ruled by the British helped cricket to get nurtured and gain popularity in the early years of 1900s. By the year 1932, even the complete freedom from the British was to take some 15 years, India gained the test match playing nation status and played its first test mach on 25th June 1932 against England, their political masters at Lord's cricket ground.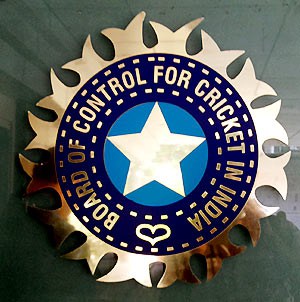 Ever since India has started playing cricket, it has started to give one of the finest ever cricketer to the world. The list of such Indian cricketers can be endless, but there are few names worth mentioning here. These players are, Col. CK Naidu, Lala Amarnath, Ranjit Singhji, Nawab of Pataudi Sr., Nawab of Pataudi Jr., Sunil Gavaskar, Gundappa Vishwanath, Kapil Dev, Bishen Singh Bedi, Erapalli Prasanna, Srinivas Venkataraghavan, Bhagwat Chandrasekhar, Dilip Vengsarkar, Sachin Tendulkar, Sourav Ganguly, Rahul Dravid, VVS Laxman, Anil Kumble, Mahendra Singh Dhoni and Virat Kohli.
It took many years for the Indians to become a force in world cricket when cricket was played between only four or five countries. But with a major series wins against England, West Indies and Australia in their own backyard during the 1970s Indian cricketers started to believe in themselves and no cricket playing nations could take them lightly anymore. The moment, which made the Indian cricket a real force to recon with and its cricketer, 'the rock stars' came on 25th June, 1983 when India became the ICC Cricket World Cup Champion for the first time by beating the mighty West Indies team by 43 runs in the finals played at Lord's Cricket Ground.
Since then the graph of popularity of cricket in India and around the world has only increased. Two years later India also won the Benson & Hedges tournament in Australia, which was considered to be the mini world cup at that time. India kept on winning big tournaments in one day format. In test matches also India is one of the top notch teams. The fears of playing abroad and dismal performances after another came to a halt when Sourav Ganguly took over the captaincy after the match fixing scandal came out in public during late 1990s. Around 2011-12 India also gained the No. 1 position in the ICC Test Rankings and stamped their authority on that format as well.
In 2007, India won the first ever ICC World Twenty20 tournament played in South Africa, despite not having any big experience in this newly created format at that point of time. That again spurred the popularity of the game in India and also became the reason for the birth of Indian Premier League or IPL for the T20 format. Since 2008 IPL has been one of the most-watched tournament not only in cricket, but as a sporting tournament world over.
In 2011 after 28 long years India once again won the ICC Cricket World Cup played in India, Bangladesh and Sri Lanka.
To know about other cricket teams, click here.