This is the player profile of the Sri Lankan fast bowler Lasith Malinga. Get all the important details about him in this.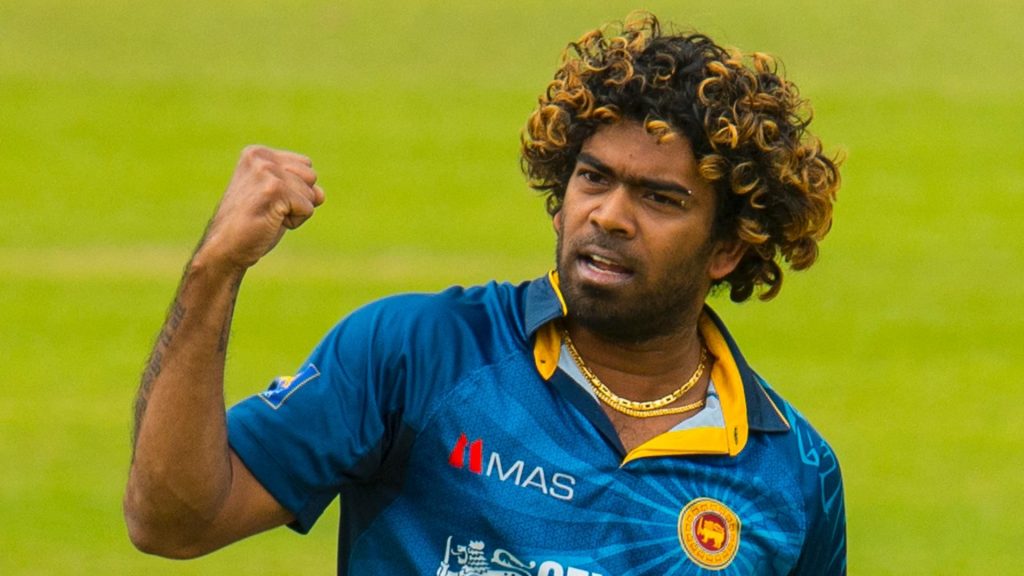 Basic Information of Lasith Malinga
Full Name: Separamadu Lasith Malinga Swarnajith
Date of Birth: 28th August 198
Place of Birth: Galle, Sri Lanka
Bowling Style: Right-arm fast
Batting Style: Right-hand batsman
Main Role: Bowler
Professional Details of Lasith Malinga
Teams Played For
Sri Lanka, BCCSL Academy XI, Ruhuna, Galle Cricket Club, Nondescripts, Kent, Guyana Amazon Warriors, Mumbai Indians
Test Match Debut
Australia Vs Sri Lanka at Darwin on 1st July 2004.
One Day International Debut
Sri Lanka Vs United Arab Emirates at Dambulla on 17th July 2004
T20 International Debut
England Vs Sri Lanka at Southampton on 15th July 2006
T20 Match Debut
Nondescript Cricket Club Vs Tamil Union Cricket and Athletic Club at Colombo on 17th August 2004
Early Life of Lasith Malinga
Lasith Malinga took his primary education at the Vidyathilake Vidyalaya in Thiranagama the school with is situated near his village Rathgama. Malinga used to play cricket on the sand banks of the coconut groves on the nearby river with his friends. Here he was discovered by the former Sri Lankan international Champaka Ramanayake and he helped him to join the first XI cricket team of the Mahinda College in Galle. Over here he tried to upright Malinga's bowling style which was a round arm since the beginning but he failed to do so as Malinga used to lose the accuracy, so he was allowed with the round arm action and later Malinga tasted the success.
International Career of Lasith Malinga
Once Wisden wrote that Malinga's action is similar to 'slinging' and since then Malinga is known as 'Slinga Malinga'. He made his Test debut against Australia on 1st of July 2004 at the Marrara Oval in Darwin. He took six wickets in the match and impressed one and everyone in Australia. Slowly he developed the speed with accuracy and became one of the toughest to face during the 'death overs' of ODIs. The famous tale regarding Malinga practice is that he used to put batsman's shoes just before the stumps while practising and used to hit the toe area of the shoes regularly and from there he got his accuracy.
During the 2007 ICC World Cup Malinga took four wickets in four balls against South Africa and made the one-sided match interesting from nowhere. He is the only bowler who has taken three hat tricks in ODIs. He is also the only bowler who has taken two World Cup hat tricks; first Vs South Africa in 2007 and the second was Vs Kenya in 2011 World Cup. Lasith Malinga, who plays for the Mumbai Indians in the IPL, is the highest wicket-taker in the competition.