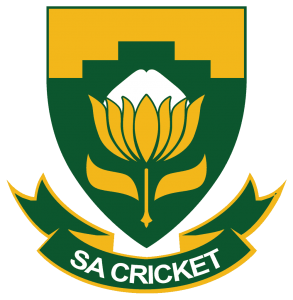 When you want to discuss about the South African Cricket Team you have to distinguish two eras of it very well – pre re-admission era and post re-admission era. As we all know that all the political and cultural relations between South Africa and the rest of the world were cut down during 1970s because of the then South African government's policy of apartheid. For the same reason in 1970 the International Cricket Council or the ICC suspended South Africa from the international cricket.
But, despite of the suspension, the white South African players like Graeme Pollock, Peter Pollock, Barry Richards and Mike Proctor kept on playing for the English county cricket and people across the world came to know about their talent repeatedly during that time. Some of the English, Australian and New Zealand cricketers even took risk of getting suspended from their international cricket career and organized 'rebel tours' to South Africa during that era, hence like rugby and soccer, cricket too was alive in that part.
In 1991 when the then South African government finally decided to do away wit the apartheid policy, ICC re-included the South African cricket team into the international cricket scene and they first toured India on the same year for three one-day international series. The Proteas, as they are popularly known, played their first ever One Day International after their return was on 10th November, 1991 under the captaincy of Clive Rice at Kolkata's Eden Gardens before mammoth 90, 000 people clapping their comeback into the international cricket. South Africa played their first ever Test match since their return was against the West Indies in April 1992 at Bridgetown, Barbados. The Proteas lost both their first International games but they showed their might as well and their high level of cricket and thus in no time they became one of the forces in world cricket.
With the modern legendary cricketers like Hansie Cronje, Jonty Rhodes, Graeme Smith, Shaun Pollock, Alan Donald, Jacques Kallis, Gary Kirsten, Kepler Wessels, Dale Steyn and AB de Villiers South African cricket has saw new heights of their cricket. The only thing which they could not achieve all these years is winning a major ICC Trophy. Although they have won ICC Champions Trophy in 1998 but since then they have failed to win big tournaments.