Based in Pretoria and playing their home games at the Loftus Versfeld, the Bulls team is called Vodacom Bulls in the Super Rugby due to their sponsorship commitments with a telecom company. Before the Super Rugby was incorporated and until the year 1998, the Vodacom Bulls were playing as Northern Transvaal team in the Super 12 and they were representing the zone in South Africa's Premier Rugby tournament, the Currie Cup. The team was founded in 1997 to play in the Super 14 era and as we have mentioned above made their headquarters in Pretoria.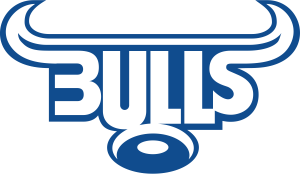 The Vodacom Bulls represent not only the area of Pretoria but also Gauteng Province and Limpopo Province as well. Their home ground Loftus Versfeld can accommodate about 51, 762 fans. The Vodacom Bulls are coached by Frans Ludeke and it currently has three captains to lead the side. They are Pierre Spies, Victor Matfield and Filip van der Merwe. The team finished 9th in the 2014 Super Rugby. Vodacom Bulls usually wear ocean blue t-shirt and dark blue shorts and dark blue socks. Sometimes they also wear all Pinks as well. Thebulls.co.za is their official website.
The Vodacom Bulls have come a long way in the club Rugby They went professional in 1996 season when Super 12 was organized as Northern Transvaal and won 8 out of their 11 games and finished 3rd on the table. They made some good effort, but never able to cross the semifinal hurdle. In the Super 14 Era, which lasted between 2006 and 2010 and their fortunes changed a bit as they managed to enter their first ever final in the Super 14 Rugby but failed to win it.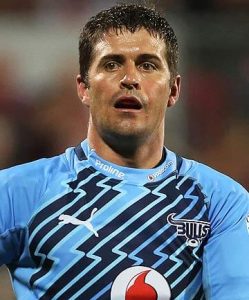 After trying so hard for so many years, the Vodacom Bulls finally broke the jinx and won they're first ever Super 14 title by defeating the Chiefs with a huge margin of 61-17. Their dream run continued next season as well when they defeated the Stormers by 25-17. But ever since the Super Rugby has been introduced the Vodacom Bulls have not been able to win any title, although they have reached the semifinals in 2013 but were defeated by the Brumbies by 23-26.
If we are talking about Vodacom Bulls, then we must talk about Morne Steyn, who has been their most prolific player. He has achieved so many feats like most, number of points scored (263), most conversions (38), most penalty kicks (51) and most drop goals (11) for his team.