History and Description of Volgograd Arena
The Volgograd Arena is a currently under construction and is a new stadium in the city of Volgograd, Russia. It is one of the venues of World Cup 2018 and after that will become the new home of FC Rotor Volgograd.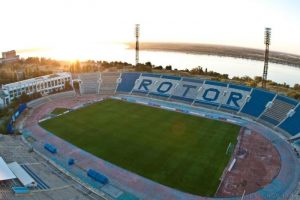 The stadium is built at the site of the old Central Stadium, which used to be Volgograd's principal stadium. Demolition of the old stadium started in late 2014, and construction of the new arena began in the spring of 2015. The stadium is going to complete in late 2017.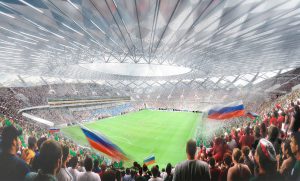 The Arena will have a capacity of 45,568 seats. The cabled roof and web exterior are the most amazing features of the arena. After the World Cup, capacity will decrease to 35,000 seats.
During the World Cup, the Volgograd Arena will host four group games.