The name UEFA is very much popular among all the sports loving fans across the world, especially if you are a football fan and that too of premier European football leagues. All the major or premier football leagues of European countries are affiliated with UEFA. But what is UEFA? Well, for that only we are here. So let us know more about UEFA and its functions.
All You Want to Know About UEFA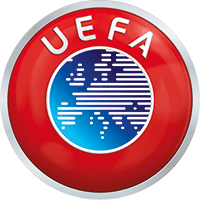 The Union of European Football Associations is the complete abbreviation of UEFA. It is also known as Union de association europeennes de football in French. UEFA which is popularly know is actually an administrative organization for all the football association in Europe and in some part of Asia as well. It is one of the six continental confederations of the world which are directly associated with FIFA. UEFA which was established on 15th June, 1954 governs 54 national football organizations in all as of today. The birth of UEFA was possible only after consultation of having such body between the football associations of Italy, France and Belgium. The first ever UEFA organization has had 25 members and by the 1990s it doubled it strength.
UEFA not only governs and makes rules and regulations for the European Club Football but it also organizes some of the elite club football competitions in the world as well. These competitions are the UEFA Champions League, UEFA Europa League and UEFA Super Cup. UEFA controls the prize money, rules and regulations and also the media rights for all these major European championships.
After its formation in 1954 UEFA's headquarters was in Paris, but later it was shifted to Bern in Switzerland in the year 1959. Again in 1995 the UEFA headquarter was shifted to Nyon in Switzerland. Henry Delauny was the first general secretary of UEFA and Ebbe Schwartz was the first President. The current President of UEFA is Michael Platini and Gianni Infantino is the vice President. Lennart Johansson is the current President of the UEFA. The official website of UEFA is uefa.com
Member Countries of UEFA
Albania
Andorra
Armenia
Austria
Azerbaijan
Belarus
Belgium
Bosnia – Herzegovina
Bulgaria
Croatia
Cyprus
Czech Republic
Denmark
England
Estonia
Faroe Islands
Finland
France
FYR Macedonia
Georgia
Germany
Gibraltar
Greece
Hungary
Iceland
Israel
Italy
Kazakhstan
Latvia
Liechtenstein
Lithuania
Luxembourg
Malta
Moldova
Montenegro
Netherlands
Northern Ireland
Norway
Poland
Portugal
Republic or Ireland
Romania
Russia
San Marino
Scotland
Serbia
Slovakia
Slovenia
Spain
Sweden
Switzerland
Turkey
Ukraine
Wales