Cruzeiro Esporte Clube is the current champions of the Brazilian premier football league Serie – A. The club is better known as Cruzeiro only and fans call it Raposa and/or Celeste. Although the club doesn't play in football only as it is a multisport club which is based in Barro Preto in Belo Horizonte. The team also plays in the premier state league of the state of Minas Gerais, Campeonato Mineiro. Along with four other teams, the Cruzeiro Esporte Clube has a distinction of never been relegated to the Serie B in the entire history of Brazil's football. The other four such clubs are Flamengo, Internacional, Sao Paulo and Santos. Cruzeiro has won two Serie A titles in a row, first in 2013 and then in 2014.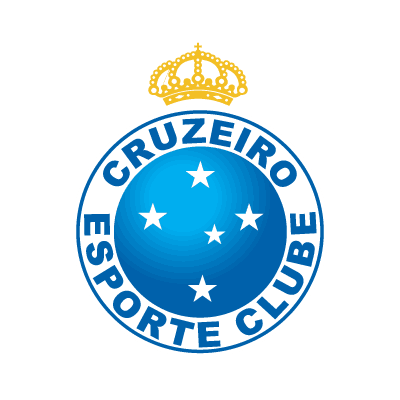 Cruzeiro Esporte Clube was founded on 2nd January, 1921 by some sportsmen from Italy as the Belo Horizonte was once upon a time an Italian colony. But then the political crises forced the Yale Atletico Clube to close down the poorly administrative club. Hence a new club called Societa Sportiva Palestra Italia. But then the Second World War happened and after it was over the Italian colonial rule was over and the club members regrouped and used the national symbol for the club and created a new club called Cruzeiro Esporte Clube.
Cruzeiro play all of their home games at the Mineirao Stadium in Belo Horizonte. The stadium can accommodate approximately 58000 fans. The Cruzeiro players normally wears blue shirts and white shorts and socks. The current manufacturers of the kit is Olympikus.
Cruzeiro Esporte Clube's official website is: cruzeiro.com.br
The first ever Serie A victory for Cruzeiro came in the year 1966 when they defeated Santos in the finals but then it took 47 years to win their next title which they did in as we have mentioned above in 2013 and again won it in 2014 as well. The Cruzeiro Esporte Clube is known to have long term rivalry with Atletico Mineiro, There are many Cruzeiro players who have represented Brazil at the international stage, especially in FIFA World Cups. Some of the famous names are Piazza, Nelinho, Edison and Tostao.
Cruzeiro Esporte Clube is the richest sports club in Brazil and it is also the 9th biggest football club of the country.