One of the strongest cricket teams in the Cricket world is undoubtedly the cricket team from down under, the Aussies. The team, which has played the first ever official test match has seen many ups and downs throughout their existence. Let us know something more about this most professional, most loved and probably the most hated cricket teams of the world.
Australian Cricket Team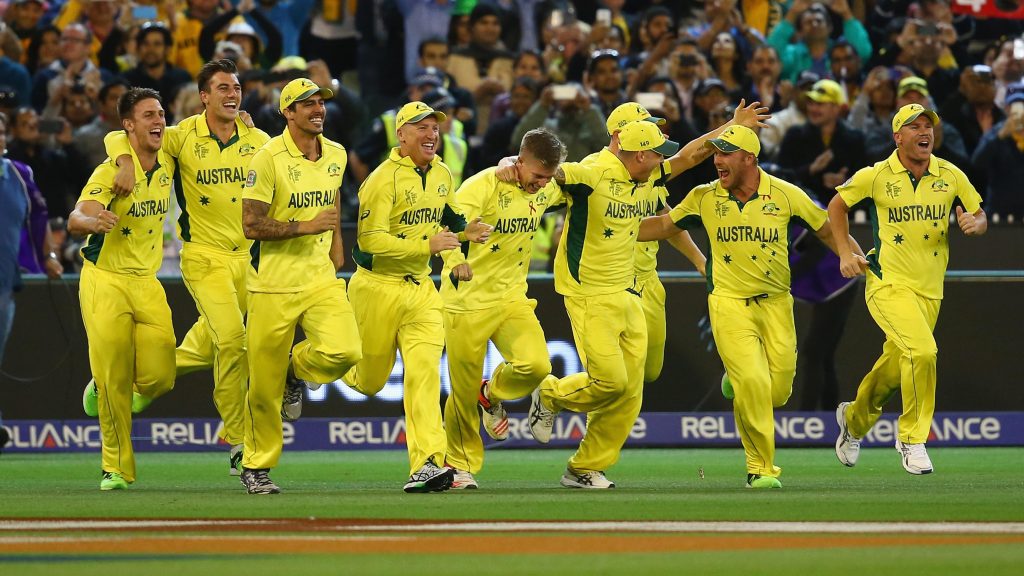 Australia is one of the two nations which was involved in the first ever test match. It was played at the Melbourne Cricket Ground on 15th March 1877. By defeating the visiting English side Australia became the first team to gain victory in its first ever test match. Since then the Australian cricket team has been few of the only consistent cricket teams in test match cricket. At the turn of 19th century the Australian cricket team started to build a reputation of the toughest opposition on the cricket field.
The Australian test match teams during the 1950s gained the tag of 'the invincibles' as they hardly lost a test match. During these years only the world of cricket was introduced to the legendary cricketer Sir Don Bradman. With his extraordinary talent Sir Don became one of the most loved cricketer even in the England a team against which he made his maximum number of runs and centuries.
At the time when test cricket found a darling brother in the One Day International, Australian cricket took a very little to become the force in this format too. Although their first ICC World Cup of the One Day Internationals came at least 13 years later after the first ever One Day International was played, Australians were the dominated side for the most of those 13 years.
With the ever soaring popularity of ODIs, more money started to flood in cricket and because of that, the Australian cricket too suffered a bit. During the late 1970s and early 1980s because of the telecast dispute with the broadcaster Kerry Packer, the Australian cricket saw a rebellion within the team itself. The owner of the Nine Network, Kerry Packer, organized his own private cricket league and with that five unofficial tests between the rebellion Australians and the Rest of the World Players during that time. It created a tornado like situation in the world cricket but finally the dispute was over and world cricket got the colour clothing, white cricket ball and day and night cricket!
Australian cricketers known for their bitter talks and sledging became the integral part of their cricket for years. For this very reason Australians are not so popular tourists even now, but no one can doubt their talent and ability and of course 'never say die' attitude when they take on the cricket field.
To know about other cricket teams, click here.