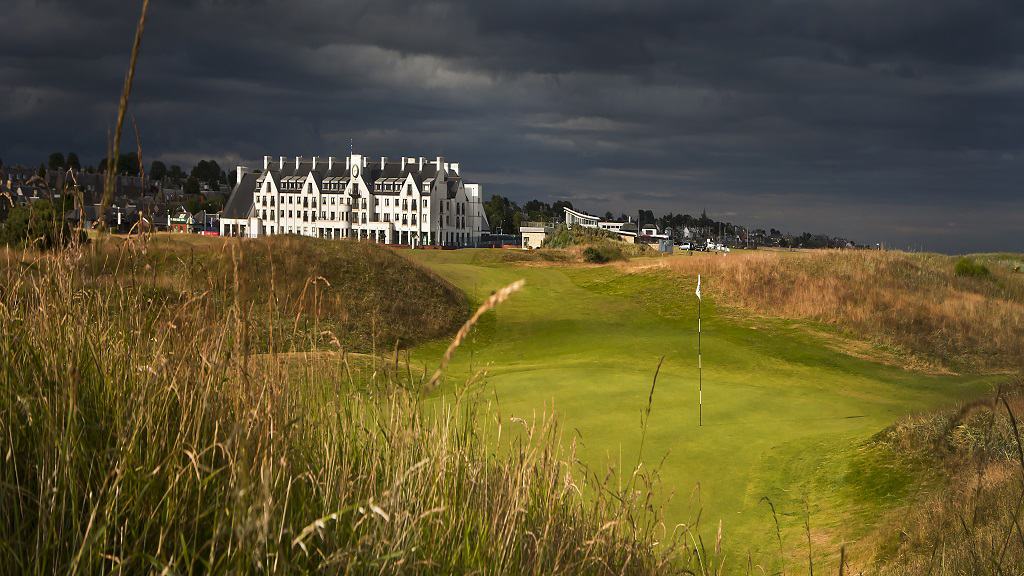 The historic championship of golf the Carnoustie Golf Links is also one of the venues of the Open Championships as well. It is one of the oldest golf course of the world, situated in the Carnoustie town of Scotland in 1850. The Carnoustie Golf Link is an open golf course for public and it has 54 holes in all. The golf course was designed by Allan Robtertson, Old Tom Morris and James Braid. It has Par of 72 strokes, but whenever the Open Championship has been played,  it has reduced to 71 strokes. 64 is the best course record at the Carnoustie Gold Links which was achieved by many golfers including Richard Green, Steve Stricker, Colin Montgomerie, Alan Tait and Shane Lowery.
There are two other golf courses at this venue which are called The Burnside and Buddon Links. The Burnside is designed by James Braid and it has 68 Par with a length of 6028 yards (5512 meters). Whereas the Buddon Links has 66 pars with the length of 5420 yards (4956 meters).
Carnoustie Golf Links was established in 1850 and the first ever recorded Golf game was played here in the early parts of the 16th Century by the Earl of Dalhousie the 14th. He owned the land and then sold the links to the then local authorities. But it had no funds to purchase it so a public fundraising was organized and then it was donated to the council. The original course was having just 10 holes which was designed by Barry Burn, but later it was redesigned by Allan Robertson which was ably assisted by Old Tom Morrise and a full golf course was opened.
The Carnoustie Golf Links first hosted the Open Championships in the year 1931 after a must required modification was done by James Braid in the year 1926. Tommy Armour was the first winner of the Open Championship ever played here. Since then the course has been modified time and again, but between 1926 and 1999 for the Open Championship that year the golf course at the Carnoustie Links remained the same. With new bunkers have been made and many were rebuilt and eliminated.
A large hotel was also built just before the 1999 championship, just behind the 18th hole which is today has become one of the famous landmarks in golfing history.