The Major League Baseball or MLB is in its existence for more than 100 years now and certainly it has created some of the best players over the year. We are tracking ten of the greatest MLB players who have played this game till now. Your opinion may differ, but this is what we have found from out research and survey.
The 10 Greatest MLB (Baseball) Players Ever
Ty Cobb
Career Span: 1905 to 1928
Position: First Baseman, Outfielder
4191 Career hits
12 AL batting titles won
23 straight seasons over

.

300
Overall batting average

.

420
Two seasons

with

.

400

average
Stan Musial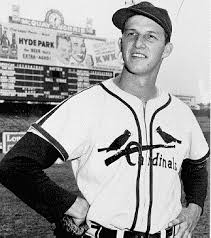 Career Span: 1941 to 1963
Position: First Batsman, Outfielder
17 out of 22 seasons had a batting average of more than

.

300
Led the NL in batting for 7 times
MVP in 1943, 1946 and 1948
Featured 24 times in All-Star games
12 Walk-off home runs
Mickey Mantle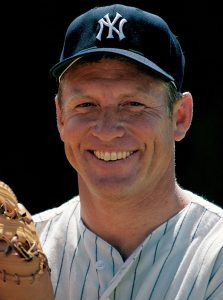 Career Span: 1951 to 1968
Position: Centerfielder
565 foot home

run

on 17

th

April 1953 at Griffith Stadium in Washington DC
Helped Yankees to win 12 AL pennants and 7 World Series titles
Most home runs in a series – 18
3 MVP awards in 1956, 1957 and 1962
Overall batting average of

.

298
531 home runs.
Joe DiMaggio
Career Span: 1936 to 1951
Position: Centerfielder
A 56 game hitting streak in 1941
Earned 'Greatest Living Player' title in 1969
Overall batting average of

.

325
361 home runs
Nolan Ryan
Career Span: 1966 to 1993
Position: Right handed pitcher
Most feared pitcher in the history of the game
Average speed of 100 mph
5714 career strikeouts, highest till date.
324 victories and 7 no-hitters
Willie Mays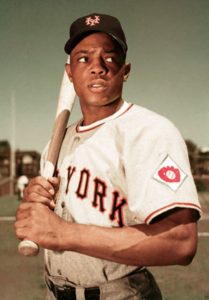 Career Span: 1951 to 1973
Position: Centerfielder
Featured 24 All Star games
12 Gold Gloves
2 times NL MVP
660 career Home Runs
 Bebe Ruth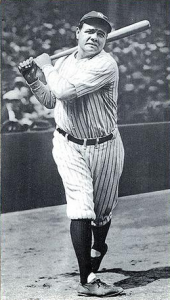 Career Span: 1914 to 1935
Position: Left handed Pitcher, Outfielder
First most celebrated Baseball player
Helped winning 89 games for Boston Red Sox
Helped Boston Red Sox winning 1915, 1916 and 1918 World Championships.
714 career Home Runs
Hank Aaron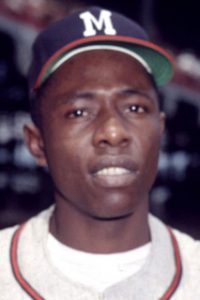 Career Span: 1954 to 1976
Position: Outfielder
755 career Home Runs
MVP in 1957
24 times in All Star games
3 Gold Glove

Awards
Ted Williams
Career Span: 1939 to 1960
Position: Leftfielder
Two

times

winner of Triple Crown
3 times MVP
An average of

.

406 in 1941
An

overall average of

.

344
17 times in All Star games
6 batting championships
521 career Home Runs
Barry Bonds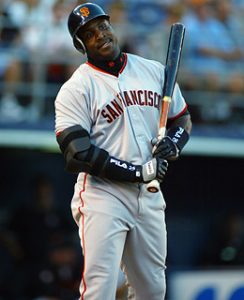 Career Span: 1986 to 2007
Most home runs in a season, 71
700 Career Home Runs
6 NL MVP Awards
An average of

.

370 achieved in 2002