This article is about the Scottish Rugby Union team. In this article we will discuss about their history and their performances in the world of rugby over the years.
All about Scotland Rugby Union Team
Before getting into the details, let us have some basic information about the Scotland Rugby Union team. The Scottish rugby union team is an integral part of the annual Six Nations Tournament, which is played between Six major rugby union nations. Scotland has also participated in all the IRB Rugby Union World Cups till date. So let us know more about the Scotland rugby union team.
Basic Information about Scotland Rugby Union Team
Union: Scottish Rugby Union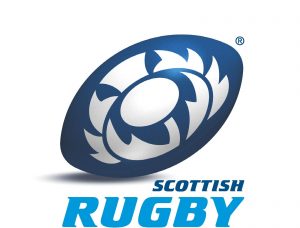 Emblem: The Thistle
Home Ground: Murrayfield Stadium, Edinburgh
Capacity: 67, 144 fans
Most Caps: Chris Peterson – 109
Top Scorer: Chris Peterson – 809
Most Tries: Ian Smith and Tony Stanger – 24
Current Captain: Kelly Brown
Current Coach: Vern Colter
First International Match: Vs England on 27th March, 1871. Result: Scotland 1 – England 0
Largest Win: Vs Japan on 13th November, 2004. Result: Scotland 100 – Japan 8
Largest Defeat: Vs South Africa on 6th December, 1997. Result: Scotland 10 – South Africa 68
Best IRB Rugby World Cup Performance: 4th in 1991
More about Scotland Rugby Union Team
Scotland is one of the few rugby union teams who played their first match against England and won it. Yes that happened on 27th March when the Scotts played against the Englishmen at Raeburn Palace in Edinburg and won the match by 1-0 thanks to a try by Angus Buchanan and a goal by William Cross. At that time a different kind of scoring system was adopted hence the score was registered as 1-0 in favor of the Scotts.
The Scotland rugby union team is administered by the Scottish Rugby Union and it is a regular part of the Six Nations Championships and the Rugby Union World Cup. Currently Scotland is on the 8th position in the IRB Rugby Nations rankings. Scotland has a rich history in the Five Nations Rugby and it won the tournament 14 times outright including the last one in 1999. In 2000 Italy was included in the fray and the tournament became Six Nations Tournament and since then Scotland has not won a single tournament.
In the IRB Rugby World Cups Scotland has participated in all the World Cups since it began in 1987. Scotland's best finish in the IRB Rugby World Cup is when they lost to All Blacks in the third place play off. So it has yet to make the semi-final stage in the tournament.