As we know now that Fed Cup has been part of the international tennis calendar since 1963 and hence it has a history of over 50 years now. In these 50 years plenty of interesting tennis must have been played in the tournament and there must be a personal rivalry also created. Along with interesting moments, interesting records are also part of any sporting tournament. So let us have a look at some of the most interesting records from the Fed Cup.
Some of the Interesting Records from Fed Cup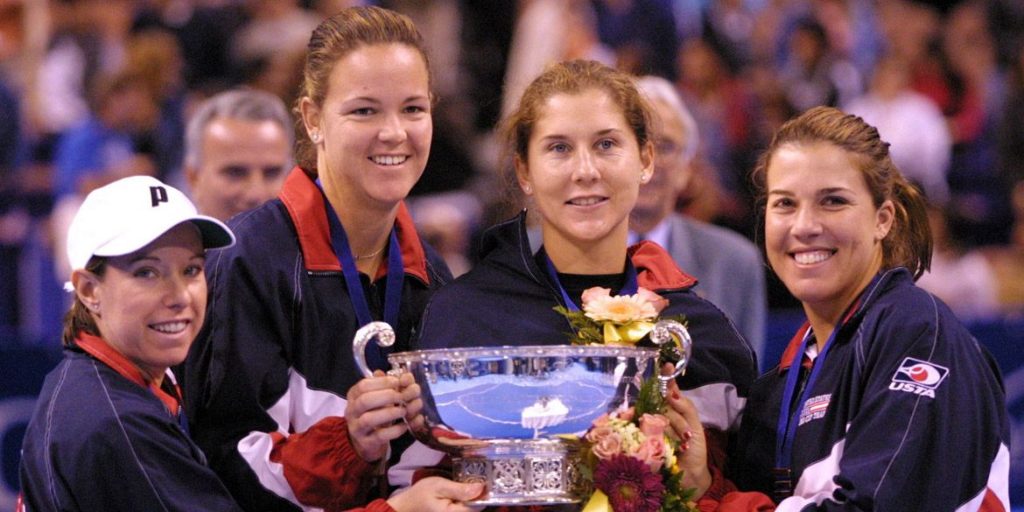 Most Wins by a Country in Fed Cup
The United States have been the most dominating teams in Fed Cup since its inception. USA has won 17 titles in all and has been runners up in 11 of them. The last time, though, the United States managed to win was in 2000 only, but since then it has been runners up thrice in 2003, 2009 and in 2010.
Just like Davis Cup, over here too, Australia is the second most successful team and it has won 7 Fed Cup titles, but the last title was won by them is way back in 1974 and the last time Australia have been at the second spot was in 1993.
The Czech Republic is the third most successful winner of the Fed Cup. It has won 7 titles, including the titles won by former country Czechoslovakia. Last time the Czech Republic had their hands on Fed Cup was in 2012 and they were runners up only once in 1986.
The other countries in this list are Spain with 5 wins and 6 runners up, USSR/Russia 4 wins and 6 runners up, Italy 4 wins and 1 runner up, West Germany/Germany 2 and 4 and France 2 wins and 2 runners up.
Team Records for Fed Cup
Consecutive Titles – 7 USA (1976-1982)
Consecutive Final appearance – (1973 – 1980)
Years in World Group – USA and France 49 years, Italy 45 years, Germany 43 years and Belgium with 42 years are the top 5 teams with more years in the World Group.
Individual Records in Fed Cup
The Youngest player to play Fed Cup was Denise Panagopoulu who played for Greece when she was 12 years and 360 days old only.
The Oldest player to play Fed Cup was Gill Butterfield from Bermuda, who played her game when she was 52 years and 162 days old.
Arantxa Sanchez Vicario of Spain has appeared for 100 rubbers which is the most by any individual player. Out of these wins, she has won 72 in all with 50 in singles and rest in doubles. That too again is a record.
Anna Smashnova and Tzipora Obziler of Israel holds the record for appearing in

most number

of ties in Fed Cup.