Brief Information
Countries Involved in MLS: United States and Canada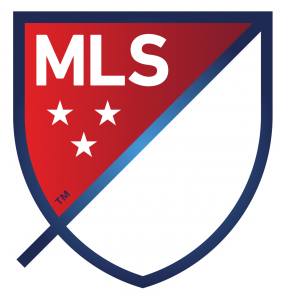 Confederation Aligned: CONCACAF
Founded on: 17th December, 1993
Head Quarters: Fifth Avenue, New York City
Number of Teams: 22 (USA – 19, Canada – 3)
Conferences: Eastern Conference and Western Conference
Domestic Tournaments: US Open Cup and Canadian Championship
Other Tournament: CONCACAF Championship
Current MLS Cup: Seattle Sounders FC (1st Title)
Most Number of MLS Cups: LA Galaxy (5 titles)
Attached Performance based Trophy: Supporters' Shield
Current Supporters' Shield Holders: Toronto FC (1st Shield)
Most Number of Supporters' Shield Holders: D. C. United and LA Galaxy (4 Shields)
Official Website: mlssoccer.com
Introduction
Major League Soccer is a men's professional soccer league which is played in the United States and was sanctioned by U.S. Soccer, which represents sport's highest level in both the United States and Canada.
MLS comprises as one of the major professional sports league of the United States and Canada. The league constitutes 22 teams where 19 teams from U.S and 3 teams from Canada takes part in the regular season.
The regular season runs from March to October with each team playing 34 games. The team with the best record in the regular season is awarded with Supporters shield. The postseason includes 12 teams who compete in MLS Cup Playoffs through November and December, climaxing in the championship game, the MLS Cup.
The teams also play in other domestic competitions against other teams from different divisions in the U.S. Open Cup and the Canadian Championship. MLS teams also compete against continental rivals in the CONCACAF Champions League.
History
In 1988, in exchange for FIFA awarding the right to host the 1994 World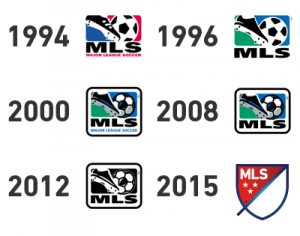 Cup, U.S. Soccer promised to establish a Division 1 professional soccer league where Major League Soccer was established in 1993. The first season took place in 1996
with 10 teams in which MLS experienced financial and operational struggles in its first few years. The league lost millions of dollars where teams played in mostly American football stadiums and two teams got folded in 2002.
Since then, MLS expanded to 22 teams where owners built soccer specific stadium and now average attendance exceeds that of the National Hockey League (NHL) and National Basketball Association (NBA). After that MLS secured national TV contracts and the league is now profitable.
Teams
The 22 teams is divided between Eastern and Western Conference. Here each club is allowed to keep 28 players in its first team roster. All the 28 players are eligible for the selection of 18 players game-day squad for the regular season and playoffs.
Since 2005 season, MLS has added many new clubs and during the period of expansion, Los Angeles became the first two-team market, and the league pushed into Canada in 2007. The league expanded from 20 teams to 22 teams in 2017 with the addition of Atlanta and Minnesota.
The league is going to expand in 23 teams with the addition of Los Angeles FC in 2018 and also plans to expand to 24 teams by 2019. The league further plans to expand to 26 teams by the beginning of 2020 season and 28 teams at some later date.
In the history of MLS, 23 different clubs have competed in the league with 11 winning at least one MLS cup and 11 having won at least one Supporters Shield. Six times the same club have won both the trophies in the same year (two clubs have done it twice).
Beginning of 2017 season, teams are aligned as follows:
Teams
City
Stadium
Joined

Eastern Conference

Atlanta United FC
Atlanta, Gerogia
Mercedes Benz Stadium
2017
Chicago Fire
Bridgeview, Illinois
Toyota Parl
1998
Columbus Crew SC
Columbus, Ohio
MAPFRE Stadium
1996
D.C. United
Washington, D.C.
Audi Field
1996
Montreal Impact
Montreal, Quebec
Saputo Stadium
2012
New England Revolution
Foxborough, Massachusetts
Gillette Stadium
1996
New York City FC
New York, New York
Yankee Stadium
2015
New York Red Bulls
Harrison, New Jersey
Red Bull Arena
1996
Orlando City SC
Orlando, Florida
Orlando City Stadium
2015
Philadelphia Union
Chester, Pennsylvania
Talen Energy Stadium
2010
Toronto FC
Toronto, Ontario
BMO Field
2007

Western Conference

Colorado Rapids
Commerce City, Colorado
Dick's Sporting Goods Park
1996
FC Dallas
Frisco, Texas
Toyota Stadium
1996
Houston Dynamo
Houston, Texas
BBVA Compass Stadium
2006
LA Galaxy
Carson, California
StubHub Center
1996
Minnesota United FC
Minneapolis, Minnesota
TCF Bank Stadium
2017
Portland Timbers
Portland, Oregon
Providence Park
2011
Real Salt Lake
Sandy, Utah
Rio Tinto Stadium
2005
San Jose Earthquakes
San Jose, California
Avaya Stadium
1996
Seattle Sounders FC
Seattle, Washington
CenturyLink Field
2009
Sporting Kansas City
Kansas City, Kansas
Children's Mercy Park
1996
Vancouver Whitecaps FC
Vancouver, British Columbia
BC Place
2011
Future Teams
Team
City
Stadium
Joining League
Los Angeles FC
Los Angeles, California
Banc of California Stadium
2018
Miami
Miami, Florida
Miami MLS Stadium
 

 

2019

(pending stadium agreement, not officially awarded)
Defunct Teams
Teams
City
Stadium
Years Active
Chivas USA
Carson, California
StubHub Center
2005-2014
Miami Fusion
Fort Lauderdale, Florida
Lockhart Stadium
1998-2001
Tampa Bay Mutiny
Tampa, Florida
Raymond James Stadium
1996-2001
Some stadiums are shared facility not a soccer specific stadium.
MLS Competition Format
Major League Soccer's regular season runs from March to October where teams are divided into Eastern and Western Conference. Teams play 34 games in an unbalanced schedule where 23 matches are played against the teams within the same conference and 11 against the teams of other conference.
Midway through the season, teams break for the annual All Star game a friendly match between the league's finest players and a major club from different league. At the end of the league the team with the highest points in the regular season is awarded the Supporters Shield.
The regular season is followed by 12 teams MLS Cup playoffs in November and ending with the MLS Championship final in early December. Where this playoffs format is unlike to some soccer leagues around the world but is similar to other leagues in America.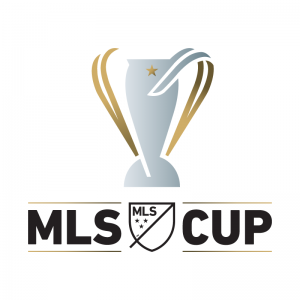 MLS's spring to fall schedule clashes the FIFA calendar and with the summertime tournaments such as World Cup and Gold Cup, which causes many players to miss some MLS matches. While MLS has looked into changing into fall to spring format but there are no current plans to do so. If the league changes its schedule then substantial winter break would be necessary due to teams located in harsh winter climate.
Other Competitions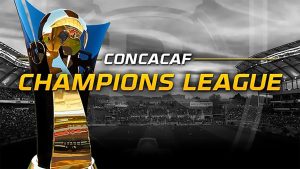 MLS teams also play in other competitions like the CONCACAF Champions League. In this competition, every year five MLS teams compete against other clubs from CONCACAF region (Mexico, Central America and the Caribbean). As per the spot allocated to the MLS teams, two U.S. based MLS teams qualify based on the regular season results (the winner of Western Conference and the winner of Eastern Conference). The third U.S. team to qualify is the winner of MLS Cup.
A fourth U.S. based MLS team can qualify via the U.S. Open Cup where U.S. based teams compete against lower division U.S. clubs. If a team qualifies through multiple berths, or if any of the MLS berths are taken by Canada based MLS team then the berth is reallocated to the best U.S. based team in the Supporters' Shield table which has failed to qualify. Canadian MLS clubs play against lower division Canadian clubs in the Canadian Championship for the one Champions League spot which is allocated to Canada.
No MLS clubs have won the CONCACAF Champions League since the beginning of its current format in 2008. Mexican clubs have dominated the competition but MLS teams have twice reached the finals (Real Salt Lake in 2011 and Montreal Impact in 2015).
League Championships
Teams with total number MLS Cups and Supporters Shield:
| | | | | |
| --- | --- | --- | --- | --- |
| Teams | MLS Cups | Years | Supporters Shield | Years |
| LA Galaxy | 5 | 2002, 2005, 2011, 2012, 2014 | 4 | 1998, 2002, 2010, 2011 |
| D.C. United | 4 | 1996, 1997, 1999, 2004 | 4 | 1997, 1999, 2006, 2007 |
| San Jose Earthquakes | 2 | 2001, 2003 | 2 | 2005, 2012 |
| Sporting Kansas City | 2 | 2000, 2013 | 1 | 2000 |
| Houston Dynamo | 2 | 2006, 2007 | – | – |
| Columbus Crew SC | 1 | 2008 | 3 | 2004, 2008, 2009 |
| Chicago Fire | 1 | 1998 | 1 | 2003 |
| Seattle Sounders FC | 1 | 2016 | 1 | 2014 |
| Real Salt Lake | 1 | 2009 | – | – |
| Colorado Rapids | 1 | 2010 | – | – |
| Portland Timbers | 1 | 2015 | – | – |
| New York Red Bulls | – | – | 2 | 2013, 2015 |
| Tampa Bay Mutiny | – | – | 1 | 1996 |
| Miami Fusion | – | – | 1 | 2001 |
| FC Dallas | – | – | 1 | 2016 |
| Toronto FC | – | – | 1 | 2017 |
Numbers are as per date 27 October 2017.
Player Records
As of October 23, 2017 here are the top 10 player records:
Goals
Rank
Player
Years
Goals
1
Landon Donovan
2001-2004, 2016
145
2
Jeff Cunningham
1998-2011
134
Chris Wondolowski
2005-present
134
4
Jaime Moreno
1996-2010
133
5
Ante Razov
1996-2000, 2001-2009
114
6
Jason Kreis
1996-2007
108
7
Dwayne De Rosario
2001-2004
104
8
Taylor Twellman
2002-2010
101
8
Edson Buddle
2001-2010, 2012-2015
100
10
Kei Kamara
2006-2013, 2015-present
98
Assists
| | | | |
| --- | --- | --- | --- |
| Rank | Player | Years | Assists |
| 1 | Landon Donovan | 2001-2004, 2016 | 136 |
| 2 | Steve Ralston | 1996-2010 | 135 |
| 3 | Brad Davis | 2002-2016 | 123 |
| 4 | Carlos Valderrama | 1996-2002 | 114 |
| 5 | Preki | 1996-2005 | 112 |
| 6 | Jaime Moreno | 1996-2010 | 102 |
| 7 | Marco Etcheverry | 1996-2003 | 101 |
| 8 | Cobi Jones | 1996-2007 | 91 |
| 9 | Andy Williams | 1998-2011 | 86 |
| 10 | Sacha Kljestan | 2006-2010, 2015-present | 84 |
Games Played
Rank
Player
Years
Games
1
Nick Rimando
2000-present
452
2
Kyle Beckerman
2000-present
432
3
Kevin Hartman
1997-2003
416
4
Brad Davis
2002-2016
392
5
Steve Ralston
1996-2010
378
6
Brian Carroll
2003-2017
371
Chad Marshall
2004-present
371
8
Bobby Boswell
2005-present
366
9
Jeff Cunningham
1998-2011
365
10
Drew Moor
2005-present
361
Player Records (Active)
Numbers listed below is as per 23 October 2017
Goals
| | | |
| --- | --- | --- |
| Rank | Player | Goals |
| 1 | Chris Wondolowski | 134 |
| 2 | Kei Kamara | 98 |
| 3 | Bradley Wright-Phillips | 86 |
| 4 | Clint Dempsey | 71 |
| 5 | Chris Rolfe | 64 |
Assists
Rank
Player
Assists
1
Sacha Kljestan
84
2
Javier Morales
83
3
Graham Zusi
56
4
Diego Valeri
53
5

 

Dax McCarty
51
Mauro Rosales
51
Games Played
| | | |
| --- | --- | --- |
| Rank | Player | Games |
| 1 | Nick Rimando | 452 |
| 2 | Kyle Beckerman | 432 |
| 3 | Chad Marshall | 371 |
| 4 | Bobby Boswell | 366 |
| 5 | Drew Moor | 362 |
The rivalries in MLS has been turned into Rivalry Cups and the information about the rivalry cups is given below in this link: