Brief about Nizhny Novgorod Stadium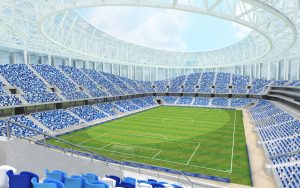 Nizhny Novgorod Stadium is a currently under-construction and is a new stadium in the city of Nizhny Novgorod, Russia. This stadium is one of the playing venues of 2018 World Cup and holds a capacity of 44,899.
Nizhny Novgorod Stadium was part of the Russian bid to host the 2018 World Cup, and now is one of the 12 playing venues. After the World Cup the stadium will become the new home of FC Olimpiyets, replacing their present Lokomotiv Stadium.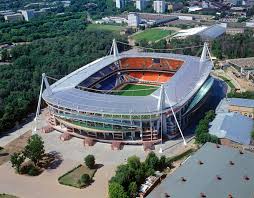 Construction of this stadium started in early 2015 and the stadium is scheduled to be completed later in 2017.
In the spring of 2017, Governor Valery Shantsev suggested that the stadium will be used for various competitions of other sports. As well as for other major events and concerts.
The stadium's design has been inspired by the nature of the Volga region, and consists of a semi-transparent facade that can be lit up at night. The seats will be divided over two tiers.