Steve Austin is a bigger legend says Hulk Hogan but in what sense? Well, you need to read this entire article then.
Popularly known as 'Stone Cold', the WWE legend Steve Austin in an interview given to the New  York Post recently said that he was a bigger legend than Hulk Hogan. He said, that if you are talking to him , it is going to be Stone Cold Steve Austin always but if you bring Hulk into the comparison then it is always going to be him when it comes to who is the bigger legend of the WWE among them.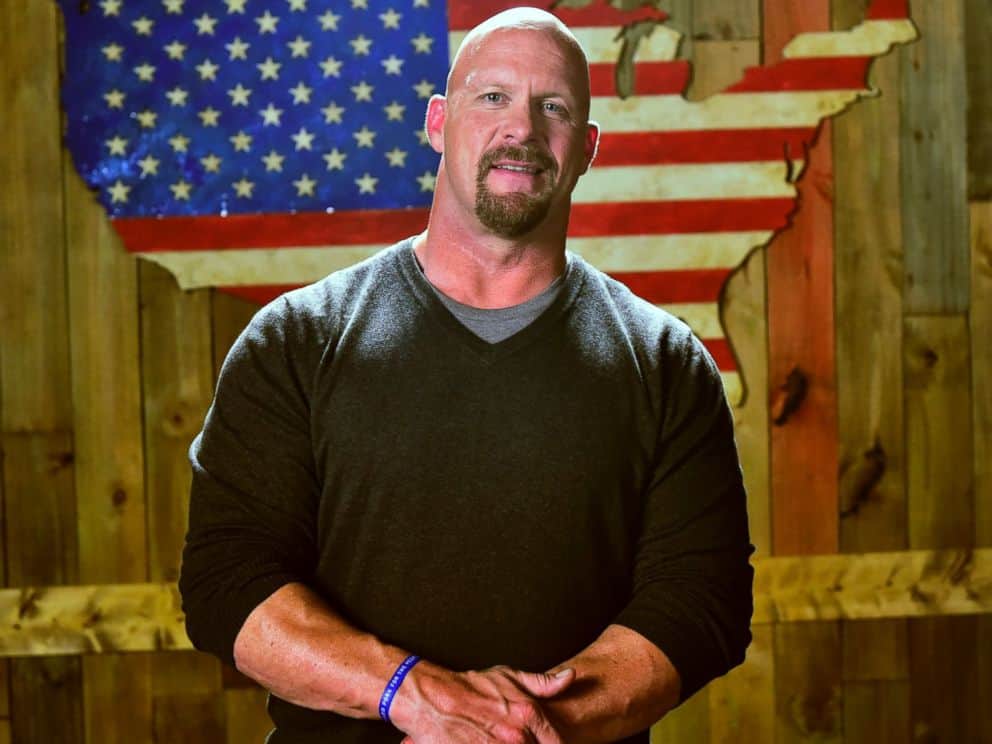 On the other hand, in an interview given to the Yahoo! Sports, Hulk Hogan said that Steve Austin was the bigger legend in 'his own mind". Hulk Hogan talked about the 'Attitude Era' of the WWE when Steve Austin had a good run for almost 4 to 8 years, but then Hulk Hogan is having a long WWE career which is going on since 1980. Hulk Hogan did not forget to mention about this and stressed that Steve Austin had only a half of a career span then him. He even gave an idea to locked him with Steve Austin and decide who is the better guy!
Not only Steve Austin Stone Cold, but even Sting was on the target of Hulk Hogan in that interview. Sting if you remember is the wrestler from the discontinued World Championship Wrestling or (WCW) and also part of the TNA Wrestling. He never wrestled in the WWE till date but Hulk Hogan is of the opinion that Sting must wrestle in the WWE.
Hulk Hogan said that he met Sting on a flight where he asked him to join the WWE no matter what kind of deal he signs but he must be on the WWE stage. Hulk Hogan also expected Sting on the WWE stage son and thinks that his three hour long discussion with him on the Los Angeles – Dallas flight would certainly help Sting's mind to get prepared to join the WWE anytime soon than later.
Well, after all this we certainly would like to see a WWE match between Steve Austin Stone Cold and Hulk Hogan sooner rather than later right?