History Of Hockey World Cup
The Hockey World Cup was first visualized by the former Pakistani Air Marshal Nur Khan. He proposed his idea of having a World Cup in Hockey as well like they have in other sports to the FIH. He also suggested that it should be under the name of Patrick Rowley, who was the first editor of the World Hockey magazine. The idea was first adopted by the FIH on 26th October 1969 in the FIH Council in Brussels. Later on 12th April 1970 the same council decided to hold the first ever FIH Hockey World Cup would be held in October 1971, in Pakistan, the country which suggested such tournament first
The Trophy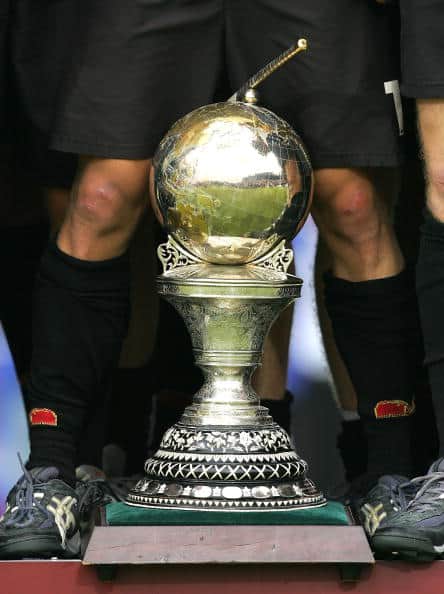 Since the idea of having a World Cup for Hockey came from Pakistan the trophy for the World Cup was also designed by a Pakistani. It was designed by Bashir Moojid and was created by the Pakistani Army on 27th March 1971 in Brussels. The trophy consists a silver cup with an complicated floral design along with a globe of the world in Silver and also in Gold. It is placed on a blade which is made of ivory. It has a Hockey and a Ball on the top. The trophy's height is 120.85 mm or 4.754 inches. The base on which the trophy is standing is of 650 mm or 26 inches. The weight of the trophy is 11, 560 grams or 408 oz, this includes 895 gms of Gold (31.6 oz), 6. 815 gms of Silver (240.4  oz) and 350 gms of Ivory (12 oz) and 3, 500 gms of Teak (120 oz).
Format
The World Cup is played on a round-robin basis where 12 qualified teams are divided into two groups and then it advances to the qualification stage to the finals. The other teams play for the remaining slots as well, which are from No 3 to No 12. Teams who are runners-up or winners of different designated tournaments across the globe get qualified to play the FIH World Cup.
Most successful teams in the FIH World Cup till date
Pakistan – 4 times in 1971, 1978, 1982. 1994
Netherlands – 3 times in 1973, 1990, 1998
Germany – 2 times in 2002 and in 2006
Australia – 2 times in 1986 and in 2010
India – 1 time in 1975
The Netherlands has won twice in 1973 and 1998 as hosts, Germany has won once in 2006 as a host.
Also Read: Field Hockey Facts