In this article you will get all you want to know about the England Rugby Union team. Their basic info along with their history and of course about some of the important players played for this team. The English Rugby Union team is certainly one of the forces in the world Rugby Union and it will be interesting to know about them right? So let's hit it…
Basic Information about England Rugby Union Team
Union: England Rugby Football Union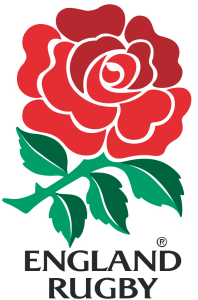 Logo: Red Rose
Home Ground: Twickenham in London | Capacity: 82, 000
Most Caps: Jason Leonard – 114 Caps
Most Points: Johnny Wilkinson – 1. 179 Points
Most Tries: Rory Underwood – 49 Tries
Current Captain: Chris Robshaw
Current Coach: Stuart Lancaster
First Ever International Match: Vs Scotland on 27th March 1871 | Result lost by 1-0 (World's first ever Rugby Union International)
Largest Win Ever: Vs Romania by 134-0 on 17th November, 2001
Largest Defeat Ever: Vs Australia by 76-0 on 6th June, 1988
IRB Rugby World Cup Performances: 7 Appearances 1 time Champions (2003)
All You Want to Know about England Rugby Union Team
The England Rugby Union Team of males represents England in the IRB Rugby Union across the world. They are very much part of the annual Six Nations Championship where France, Scotland, Ireland, Wales and Italy are the other participants. The England Rugby Union team has won 12 Grand Slams in this tournament which has made them the most successful team in the history of the Six Nations Tournament. Currently they are on the 4th place of the International Rugby Teams' Rankings. England Rugby's best moment came in 2003, when they won the IRB Rugby World Cup by defeating Australia by 20-17 at the Telstra Stadium in Sydney.
It all started when England played against the Scotland in the first ever Rugby Test match, but lost by just 1 point. England also started the participate in the Home Nations Championship, which is now called the Six Nations Championship, which was started in 1883 but they could not win the tournament till 1910. Since then they have dominated at least the European Rugby if not the world Rugby.
England's performance in the IRB Rugby Union World Cup is not that bad they have appeared in the final thrice till now and winning once in 2003. The England Rugby Union Team always wears a white shirt with a Rose stitched on the chest. The team wears whit short and navy blue socks with a white trim. England Rugby Union Team's home ground is Twickenham Stadium in London.