Brief Information about NBA
The Sport: Basketball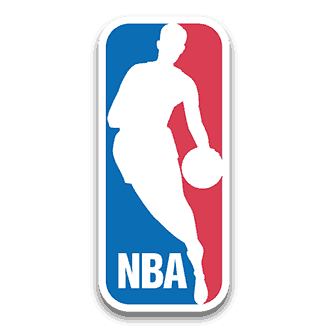 Founded on: 6th June, 1946 (as BAA) in the New  York city
First session: 1946-47
No. of teams playing: 30
Countries participating: USA and Canada
Current Commissioner: Adam Silver
Most Number of Titles won by: Boston Celtics (17)
Current Title Holder: Miami Heat
Television Partners: ABC/ESPN, NBA TV, TNT
Official Website: nba.com
The National Basketball Association or NBA is the premier basketball tournament in the USA for professional basketball players. It has 30 franchises out of which 29 franchises are from the USA and 1 from Canada. NBA is part of the USA Basketball or USAB and it has been recognized by the International Basketball Federation or FIBA. NBA is also known for the best paying league of the world. Many of the NBA players are the highest paid players of the continent. And there are many interesting facts about the NBA.
Brief History of NBA
The NBA was originally founded as Basketball Association of America or BAA on the 6th June 1946 and then on 3rd August 1949 it was merged with the then rival league called the National Basketball League or NBL and then the NBA took birth. It has the head office in the Olympic Tower at the 645, Fifth Avenue in the New York City. Their television wings, NBA Entertainment and NBA TV's studios are although located in the Secaucus, New Jersey.
NBA Teams:
Eastern Conference
Atlantic Division
Boston Celtics (1946) | City: Boston, MA | Arena: TD Garden
Brooklyn Nets (1976) | City: Brooklyn, NY | Arena: Barclays Center
New York Knicks (1946) | City: Manhattan NY | Arena: Madison Square Garden
Philadelphia 76ers (1949) | City: Philadelphia, PA | Arena: Wells Fargo Center
Toronto Raptors (1995) | City: Toronto, ON, Canada | Arena: Air Canada Center
Central Division
Chicago Bulls (1966) | City: Chicago, IL | Arena: United Center
Cleveland Cavaliers (1970) | City: Cleveland, OH | Arena: Quicken Loans Arena
Detroit Pistons (1948) | City: Auburn Hills, MI | Arena: The Palace of Auburn Hills
Indiana Pacers (1976) | City: Indianapolis, IN | Arena: Bankers Life Fieldhouse
Milwaukee Bucks (1968) | City: Milwaukee, WI | Arena: BMO Harris Bradley Center
Southeast Division
Atlanta Hawks (1949) | City: Atlanta, GA | Arena: Philips Arena
Charlotte Hornets (1988) | City: Charlotte, NC | Arena: Time Warner Cable Arena
Miami Heat (1988) | City: Miami, FL | Arena: American Airlines Arena
Orlando Magic (1989) | City: Orlando, FL | Arena: Amway Center
Washington Wizards (1961) | City: Washington, D. C. | Arena: VerizonCenter
Western Conference
Northwest Division
Denver Nuggets (1976) | City: Denver, CO | Arena: Pepsi Center
Minnesota Timberwolves (1989) | City: Minneapolis, MN | Arena: Target Center
Oklahoma City Thunder (1967) | City: Oklahoma, OK | Arena: Chesapeake Energy Arena
Portland Trail Blazers (1970) | City: Portland, OR | Arena: Moda Center
Utah Jazz (1974) | City: Salt Lake City, UT | Arena: Energy Solutions Arena
Pacific Division
Golden State Warriors (1946) | City: Oakland, CA | Arena: Oracle Arena
Los Angeles Clippers (1970) | City: Los Angeles, CA | Arena: Staples Center
Los Angeles Lakers (1948) | City: Los Angeles, CA | Arena: Staples Center
Phoenix Suns (1968) | City: Phoenix, AZ | Arena: US Airways Center
Sacramento Kings (1948) | City: Sacramento, CA | Arena: Sleep Train Arena
Southwest Division
Dallas Mavericks (1980) | City: Dallas, TX | Arena: American Airlines Center
Houston Rockets (1967) | City: Houston, TX | Arena: Toyota Center
Memphis Grizzlies (1995) | City: Memphis, TN | Arena: FedEX Forum
New Orleans Pelicans (2002) | City: New Orleans, LA | Arena: Smoothie KingCenter
San Antonio Spurs (1976) | City: San Antonio, TX | Arena: AT&TCenter