The Compeonato Sudamericano Copa America is the original name for Copa America, in English we can call it Cup America. It is an international football tournament which is organized by CONMEBOL the Latin American Football governing body. The tournament decides a champion football team from the South American continent every four years. Let us know more about Copa America
All you want to know about Copa America
Copa America competition was first started in 1916, so it has almost a 100 years history now. Total 12 CONMEBOL member teams participate in the tournament. Uruguay is not only the current Copa America champion, but it is also the most successful team of the tournament as it has won 15 Copa America titles till now. The tournament currently takes place for at least a months period. CONMEBOL itself has only 10 members so 2 other teams are invited to play the tournament, which are affiliated to other FIFA Confederations. The most repeated invitees to play Copa America are Costa Rica, Mexico and United States.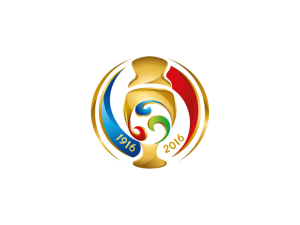 Out of 43 tournaments till now, there are 7 different winners till date and as we have mentioned above Uruguay is the most successful team with 15 titles. The Copa America is renowned football tournament for most of the football fans across the world.
After the formation of CONMEBOL Argentina held a Latin American football tournament to celebrate its independence between 2nd and 17th July 1916 and that is believed to be the first ever Copa America tournament, but not the officially yet. Seeing the success of the tournament the head of the Uruguay Football Federation Hector Rivadavia proposed a regular tournament and following year the tournament was played once again.
In 1935 a dispute arise between Argentina and Uruguay on who will host the tournament that year and it was decided that there will be no tournament that year, but a special edition will be played in 1939 and Peru became the host nation and it also became the champion of Copa America for the first time ever. Ecuador also made its debut in the tournament.
By 1959 the tournament somehow lost the interest between the players and organizers and it took a break of 8 years before its renewal in 1986. From 1987 till 2001 the event used to be hosted every alternate year with a rotation of ten members of the CONMEBOL federation.