All you want to know about FC Bayern Munich, Bundesliga's top team is here. In this article we will understand its current structure, its history and also its noted players over the years.
All You Want to Know about FC Bayern Munich
Introduction to Bayern Munich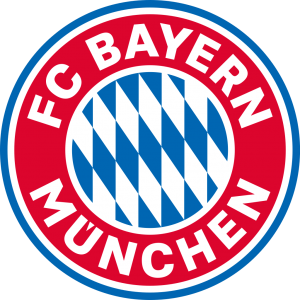 The club Fubball-Club Bayern Munchen e.V is popularly known as FC Bayern Munich world over. In Germany it is also known by many names like Der FCB (The FCB, Die Bayern (The Bavarians), Sterm des Sidens (Star of the South), die Roten (The Reds) and FC Hollywood. Bayern Munich was founded in 1900 and currently its president is Karl Hopfner. The current manager of FC Bayern Munich is Pep Guardiola. FC Bayern Munich plays its home matches at the Allianz Arena in the city of Munich. FC Bayern Munich is also the current holders of the premier German Football League, the Bundesliga. They have won the title 24 times now, which is a record for the most number of wins.
Brief History and Structure of FC Bayern Munich
FC Bayern Munich was founded by the members of a Munich gymnastics club when the MTV gymnastics club decided that footballers of the club would not be allowed to join the German Football Association. Eleven members of the football division, then decided to leave the gymnastic club and decided to found their own football club and hence on 27th February 1900 FC Bayern Munich was founded under the leadership of Franz John. It was really an irony that during its first year of inception Bayern Munich was not allowed to participate in the then football national championships of Germany.
It took 32 years for the FC Bayern Munich to win its first ever national championship of Germany and since then it has seen its highs and its lows. Under the captaincy of Franz Beckenbauer the club has seen the golden period when it won the European Cup thrice, 1- UEFA Champions League Finals and 4 Bundesliga titles too. Bayern Munich is considered to be the most successful European Club internationally as well as it has won most of internationally competed titles like UEFA Cup, European Cup Winners' Cup, UEFA Super Cup, FIFA Club World Cup and Intercontinental Cup.
Some of the Great Footballers FC Bayern Munich has Produced
Conrad Heidkamp
Franz Beckenbauer

Gerd

Muller
Uli Hoeneb
Paul Breitner
Sepp Maier
Hans-Georg Schwarzenbeck
Franz Roth
Karl-Heinz Rummenigge
Klaus Augenthaler
Lothar Matthaus
Stefan Effenberg
Oliver Kahn
Mehmet Scholl
Bixente Lizarazu
Giovane Elber
Philipp Lahm